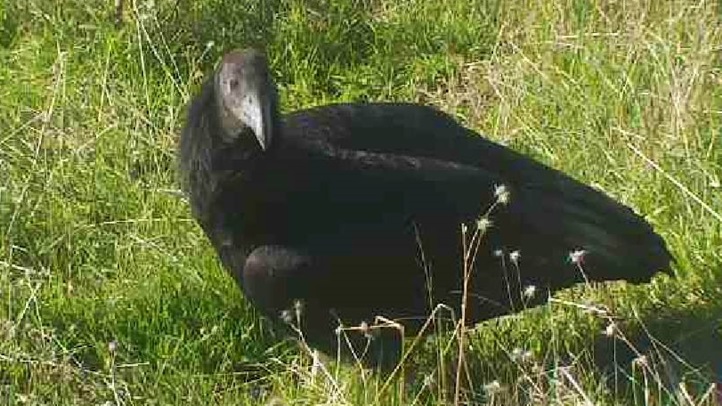 A NAME THAT FITS: Families can spend so much happy and occasionally heated time choosing a name for a new family pet that a puppy or fish or parakeet can go handle-free for a days, and even weeks, while a decision is made. Potential names are jotted down on strips of paper and put into a hat or a vote is taken or another vote is taken if that one left anyone in tears or a family member flips through a baby name book at random, choosing whatever name they first see when the flipping stops. But how is a name chosen for a rare and critically endangered bird that popped up, seemingly out of the proverbial blue, one day? Despite the fact that numerous volunteers and bird watchers keep an eye upon the area and the winged residents within? Well, that's a very special case, for sure, which means only one thing: Turn to the internet for ideas.
THAT'S WHAT... the Ventana Wildlife Society, the organization that oversees the Condor Cam and the tracking of condors in and around Big Sur, did after a young condor popped up on the camera over the holidays. The mystery condor had no tag, and the society guessed that it had been born to two known condors "in a very remote section of the Arroyo Seco drainage." As for the names suggested by condor-loving Facebook fans, and the name ultimately chosen?
WILD, HOPE, FUTURE, LIBERTY... were among the names suggested once the 275 votes were counted, and the beautiful "Moonbeam," too, made the list (it was a favorite with VWS staffers). But gaining 9% of the vote? Mystery. How fitting that Mystery is now the moniker of the mystery bird, a beautiful beastie that might just be spied, if you're lucky and the timing is right, on a tour out to see the condors of Big Sur. Want to know more about those special outings? Fly this way, condor supporters.
Copyright FREEL - NBC Local Media