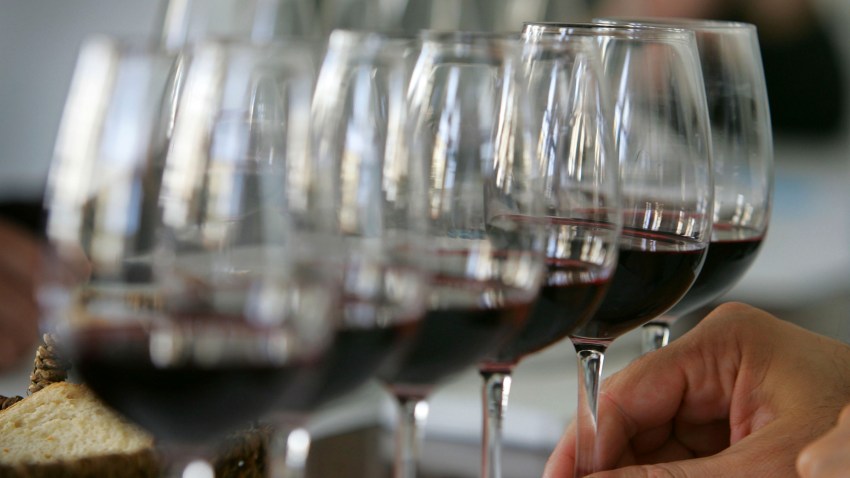 THE PHOTOS... are telling the story: Barrels upon barrels, and bottles upon bottles, toppled from cave shelves at wineries dotting Napa Valley. And while rallying behind wineries struck particularly hard from the Sunday, Aug. 24 earthquake has already begun in the close-knit region, with wider ripples reaching out to wine industry at large, people elsewhere are asking how they can support the vineyards that mean a lot to them if a visit isn't on the horizon. (And, for a few places, the welcoming back will be a little slower going.)
THE WELCOME BANNER... however is out at spots throughout Napa Valley, with the message being "check with your destination before you come." But lookie here: Thursday, Aug. 28 is Cabernet Day, a holiday that leaves a delightful crimson ring on the calendar page denoting the last Thursday in August, each and every year. So how to mark #CabernetDay 2014, if you can't be at your Napa go-to, standing in a tasting room, trying a new release? The suggested by sommelier Rick Bakas that you "buy from the wineries hit the hardest" to help them deal with "the quake and challenges from the state's drought."
BUT... if you do want to make the trek and support the Napa businesses in person, the call went out from Downtown Napa on Aug. 26 that "We're Open!" The post lists the hotels, properties, and restaurants that are up, running, and welcoming customers. Surely you can order some wine for #CabernetDay 2014 and pay a hello to Napa? There's no reason both plans cannot be realized.
Copyright FREEL - NBC Local Media