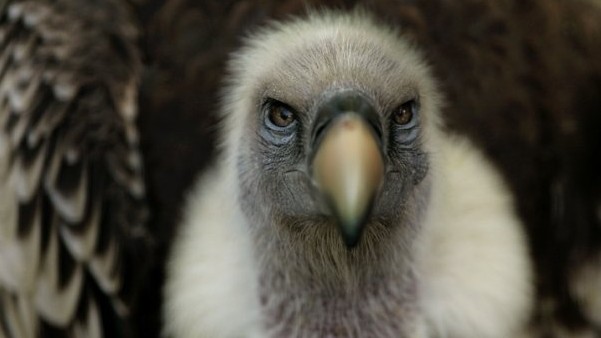 INFO AND ANIMALS: If you love visiting with beasties wherever they might be (if they aren't out in the wild), you may sometimes be left wanting a tad bit more. Oh, we do love an informative information plaque, and definitely one that illustrates how an animal grows and what region of the world they happen to hail from. But what are their sleeping habits like? How long does a baby gestate? Are they communicative with each other? What, what, what? We're greedy for tidbits and tantalizing details, as are many animal aficionados. With that in mind, and in response to visitor inquiries, Safari West in Santa Rosa is introducing the "Talk Nerdy to Me" tour.
TALK NERDY: The tours will be led by a guide with a "strong biology background"; they'll also go into technical levels, rather than providing just the surface deets on an animal. (Personally we could spend the better part of a morning learning about the Ruppell's Griffon Vulture, pictured above.) An adult ticket for the "academic safari" is $78.
JUST AHEAD: The Santa Rosa animal park has a few interesting June happenings. There's a full moon stay-over deal at the beginning of the month, a lecture on bats near the middle, and some Father's Day activities (yep, there are brews involved). Since summer and bat flight go together in our cave-loving mind, we'd especially like to visit that one. Think the Ruppell's Griffon Vultures will mind if we turn our attention to another winged creature for a night?
Copyright FREEL - NBC Local Media