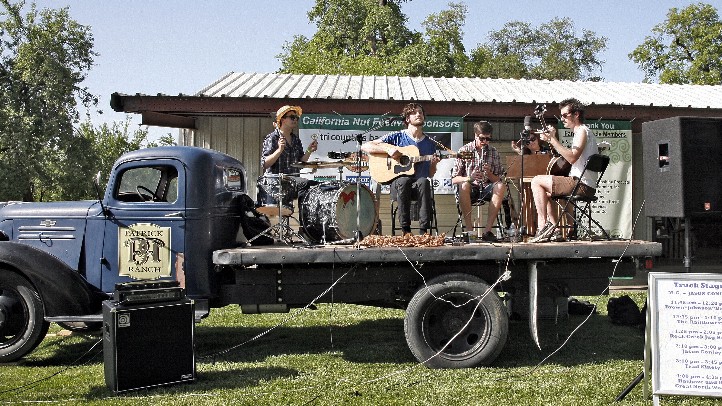 NUTS & BERRIES: What would our trail mixes be without them? Darn granola-y, is what. (Props, granola; you are incredibly essential, too.) They also pair up on things like pies and muffins and yogurt toppings, too. There's also two tasty springtime festivals feting nuts and berries, respectively, and while they don't happen next to each other we can dream. (We sometimes dream that a fancy onion ring festival will show up down the block from an elegant ales brew-off; are you with us on that?)
FIRST UP: The California Nut Festival in Chico. It's a one-day affair that's heavy on all things shelled (well, that grow in the area, so think walnuts and such). There will be food to buy, there will be music, there will be art, there will be a pair of celeb chefs (hi, Patrick Mulvaney and Holly Clegg), there will be beverages to sip, and more nutly goodness. We didn't make the almond party in Capay Valley in March, and we still have regrets. Because, almonds. We've never not finished a bowl in one sitting. (Are you with us on that, too?) The California Nut Festival is on Saturday, April 21.
NEXT UP: Berry Fest in Roseville. It's a Mother's Day Weekend party, full of food and kidly to-dos. We're tempted by the Strawberry Elephant Ears, the Strawberry Salsa, the Deep-Fried Strawberry Pie, and the Lost Coast Strawberry Beer. Honest? Put "strawberry" in front of practically anything and it is on our plate. The dates are Saturday, May 11 and Sunday, May 12.
Worth The Trip
LAST UP: That onion rings and ale twofer. Okay, April Fools *was* a few days ago. But we'll continue to dream.
Copyright FREEL - NBC Local Media