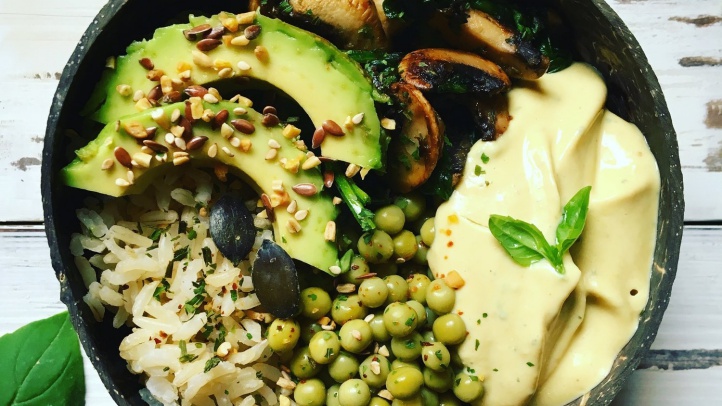 THE FIRST DAYS OF THE YEAR? We're probably focused on intentions, if not resolutions. We're probably vowing to do right by ourselves, our health, and our time, and if those vows aren't hard-and-fast promises, well, we're going to work diligently to make our goals come to fruition. And do we want to enjoy some self-care, some downtime, some looking-up-at-the-sky time, and maybe a tip-filled, life-helpful class or two? "Probably" again feels like quite the accurate answer, as January begins. How, though, to combine sky-gazing time, and downtime-enjoying outings, and adding some new skills and helpful information to our general knowledge? Glen Ivy Hot Springs, in Corona, has one flavorful answer, in its new...
PLANT-BASED COOKING SERIES: Helmed by Chef Sarah Safarian of Humbly Healthy, the workshops "... are focused on fun and healthy recipes, with cooking demonstrations from Chef Sarah, hands-on involvement and tastings." If one of your 2019 intentions is to cook more at home and to make what you eat better for you, a workshop feels like a nice launch spot for that particularly obtainable dream. As for the self-care end and downtime? While admission to the hot springs isn't included in the one-hour workshop price of $20, it is if you sign up for five workshops (that price is $199).
SOME SOAKING, some sustenance, some schooling, some sunshine, and some general self-betterment? Not always easy to find in one spot, but the Corona destination has it going on, from Jan. 19 through 24, 2019. Get the yummy and good-for-you details now.
Copyright FREEL - NBC Local Media