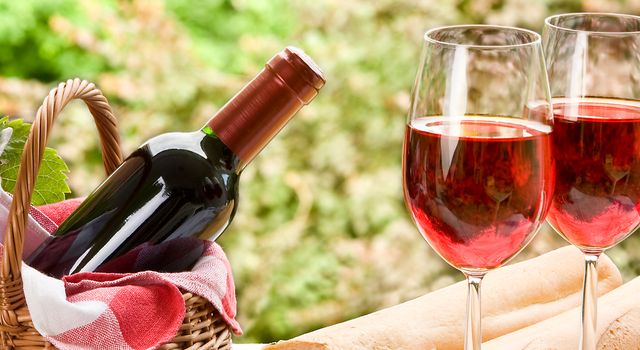 THE SETTING FOR SIPPING: "Atmosphere is everything" sounds like one of the catchphrases that should have belonged to those eminent party planners of four or five decades back. We're talking about those doyennes of socializing who held forth in magazine columns, espousing the right and wrong place to host an event. We wish those cheekily charming experts still held sway, because they could say a thing or two about culinary and wine events and where they should be staged. Good places include any spot with loads of atmosphere and beauty; small twinkly lights and a brook that babbles are pluses. Not-so-good places include rooms with few windows and overly bright lighting. But the perfect spot for an afternoon affair filled with libations and good eats is something with a diversion. And if that diversion happens to be an old train? Charm x 1000. The Santa Cruz Mountain Winegrowers Association is set to throw its annual fund-raising auction in just such an idyllic spot, meaning the doyennes of social charm, wherever they might be, can rest easy. Because Roaring Camp Railroad in Felton is fantastic and the wine shall flow at the Sunday, Aug. 25 party.
AUCTION AND BEYOND: Over 70 regional wineries will be present and accounted for during Vin des Montagnes, meaning you might have a shot at getting a great area bottle or two for a song. And speaking of songs, the music will be live and the tastings will be flowing. The cuisine will have French flair -- the event name should reveal that -- and the day is described as "family friendly." You can't say that about too many wine auctions. But, then again, there is a train to ride. While toot-toots down the Roaring Camp line are not included in your admission price, tickets will be discounted for wine party revelers.
Tickets are $55 -- kids 12 and under can get in for $15 -- and the shindig is on from 2 to 5 p.m. Call it a wonderful and rustic way to spend the Sunday before the Sunday of Labor Day Weekend, which tends to land on the busy side for many people.
Copyright FREEL - NBC Local Media