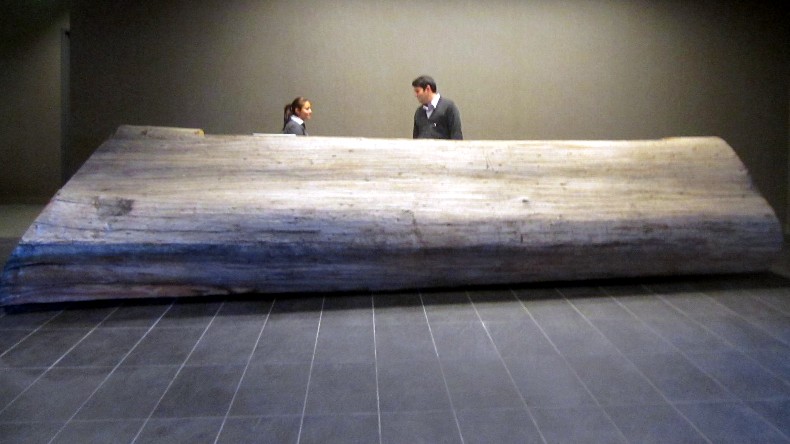 SURREAL SANTA CRUZ: Everyone who has been to Santa Cruz tends to alight upon a few quintessential images as representative of the area. Maybe it is a surfer or a beach, but for many people Bigfoot and the Mystery Spot and the mysterious redwoods come into play (we'd also add the tiny cable car at Capitola's own Shadowbrook Restaurant to the area's list of offbeat features). Meaning a new lodging venue with the name Hotel Paradox fits right in. Nope, the hotel itself isn't tricked out with whimsical bells and whistles, though it might have one of the more memorable front desks you'll encounter -- more on that in a second -- but its moniker neatly summons the spirit of Santa Cruz. It just debuted in late summer.
DOWNTOWN LOCATION: It's downtown on Ocean Street, about a mile from the pier. The restaurant Solaire serves "farm-to-table cuisine" and there are cabanas and fire pits dotting the property, too.
NOW, ABOUT THAT FRONT DESK: If you've pictured most front desks you've encountered in your travels, few likely pop to mind, full formed. They're generally wood, right? Or not? Very non-descript, overall, and perhaps designed to blend in, a tad blandly to the lobby. Not Hotel Paradox. The front desk is a eucalyptus trunk that weighs in at 15,000 pounds (thus it is no shocker that two forklifts were required). The tree, in fact, shows up a few places in the hotel, like the hostess stand. So when we said the hotel isn't tricked out with whimsy, we weren't being wholly straightforward; that is one pretty outlandish front desk. How many inns can brag that guests'll stop a check-in to take a picture of what usually goes unnoticed in a hotel?
Copyright FREEL - NBC Local Media