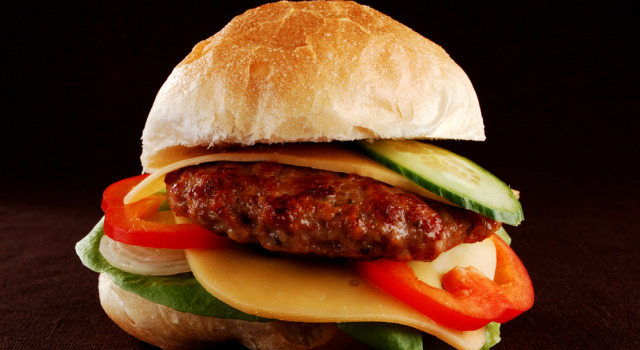 THERE WAS A DAY... back in the '60s and '70s where food photography took on a dense, color-saturated, and highly staged feel. It's not what we see now when we open a food magazine, those breezy photos of friends gathered around an artfully messy table, a table where the food is often half-eaten and not overly styled. But those snapshots from a half-century ago tell us things, including this: Wine is to be served with elegant haute cuisine, such as fancy salmon loafs and chicken cordon bleu. Not hamburgers, though, which were to be consumed, or so the food fashions of the day prescribed, with a cola or beer.
BUT BURGERS AND WINE... started to come together more often in pairings following those haute-y days, and while the casual-sophisticated eateries of the '80s can be thanked in part for this good turn of events, Sutter Home Family Vineyards has done its part. For over two decades the St. Helena winery has thrown the How to Build a Better Burger contest, one of the nation's toniest patty-and-two-buns competitions. Cooks from all over enter, and then, on one fine spring day, they show at the wine country destination to grill, grill, grill and then top, top, top. The big money? Oh, just a hundred thousand dollars.
EVERYTHING IS SET TO GO DOWN... on Saturday, May 17. The finalists for 2014 have been announced, so there's just one thing for you to do, lover of vino-and-burgers together: Start planning your entry for next year. You can also visit Sutter Home's tasting room any day, to soak up the local vibe -- the better for planning your burger, of course -- and you can eye the 2014 finalists' recipes. Why hello there, chipotle bacon maple jam burger. You look like you'd be perfect with a perfect pinot grigio.
Copyright FREEL - NBC Local Media