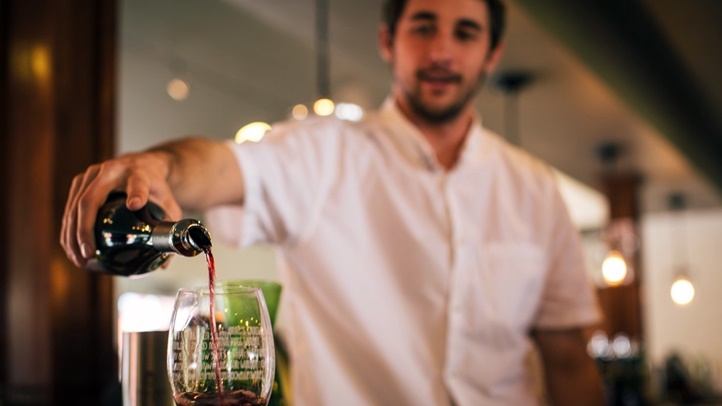 HARVEST TIME, as an old concept, is braided through our ideas of autumn, of what the season means and delivers and tastes like and its very earth-based, grow-good spirit. But, of course, so many harvest-y doings begin to roll out in summertime at our favorite wineries, for waiting for the equinox would be waiting a few weeks too long. There is a way, though, to soak in some autumn-style splendor, and learning, too, before the warmest season has even officially wrapped. It's Sonoma Valley Crush, a multi-winery to-do that will cover a plethora of boutique wineries (a dozen, hooray) as well as behind-the-scenes information on how harvest time works at a winery. Morever, there's an...
"OPPORTUNITY TO GET INVOLVED..." at the "hands-on harvest experience," should you be interested, at the wine-fun gathering. You can discover how to read a Refractometer at the Heart of Sonoma Valley Association event, or, just maybe, "taste a wine while it is fermenting." This is off-stage stuff, for a vineyard, which makes Sonoma Valley Crush both a palate-pleasing occasion but one that can deepen an oenophile's general knowledge. The dates are Friday, Sept. 8 through Sunday, Sept. 10, and the...
ONE-DAY CRUSH PASS... is $35 in advance, while your designated driver is free. Doing two days? That's $50 ahead of time or $55 once you're there. Some of the wineries on board include Spann Vineyards, St. Anne's Crossing Winery, and Wellington Cellars. Call it a whole and full experience, a front-of-stage, peek-behind-the-curtains sort of outing, a memorable weekend of learning and libations.
Copyright FREEL - NBC Local Media