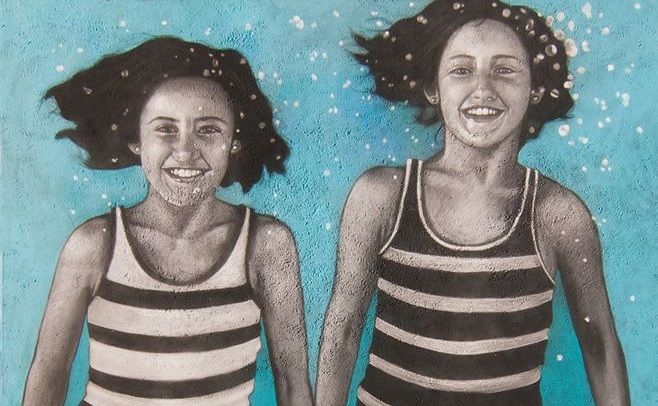 HIGH SUMMER'S ART FORM: Surely there are some destinations where Madonnari, or street painting, thrives in the winter months. Maybe locals like the chalk artworks to be a bit smeary or gray, due to the weather or moisture, to lend some moodiness. But, in general? Street painting is a long-standing al fresco tradition that very much belongs to summertime, those warm weather months when the sidewalk isn't chilly for the artist to sit upon for hours and when admirers of art might be out strolling into the late-day hours. Pasadena's huge chalk festival is a June staple and San Rafael's own Italian Street Painting Marin will have its day, or days, over the final weekend of the month. This outing is actually a pop-up version of the every-so-often festival, and it has a specific theme and feel: California in the 1940s.
DATES AND DETAILS: Street painting fans, and lovers of history combined with artistic flair, will make for the Mission San Rafael Arcangel on Saturday, June 28 and Sunday, June 29. Admission? It's free, as it so often is with street painting gatherings. As for that 1940s theme? Look for the artists to spotlight "the wide-ranging contributions the state of California made to the country and its culture in the 1940s. The artwork will be complemented by music of the decade, and tastes and sips of Italy will be available for purchase." While street painting events often keep a general viewpoint, inviting participants to draw what moves them, a locally and topically themed spectacular is a special treat in the Madonnari universe. Oh, and fun fact? All of the artists hail from California and Hawaii.
THE CHILDREN'S MURAL: Kids often want to draw when they see the artists at work, and the Italian Street Painting Marin pop-up will give them a chance. The theme? A classic 1940s animated film. Teens'll start it and then young artists'll take a crack at the colorful work. Fun summer weekend times, with an old-school street painting bent.
Copyright FREEL - NBC Local Media