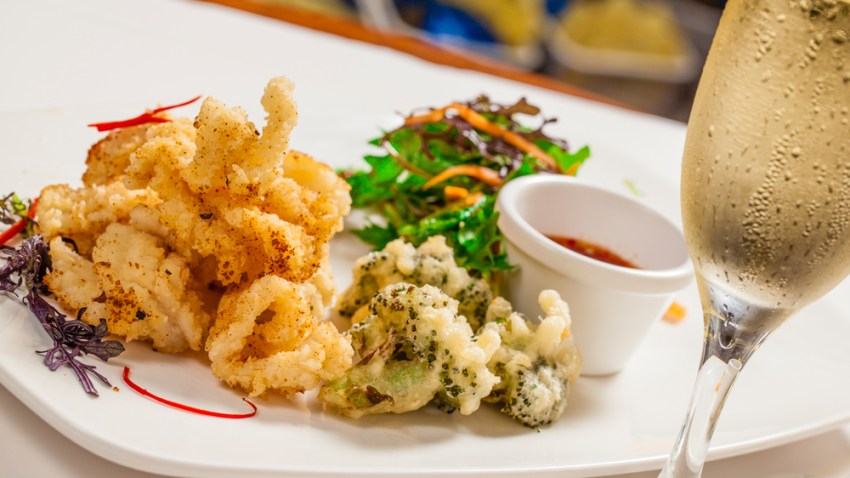 INAUGURAL EVENT: Taste of the Nation, a fundraiser for Share Our Strength, has been an annual event in over three dozen cities around the United States and Canada. Now add another listing to that roster, as the East Bay hosts its first Taste on Sunday, Oct. 20 at the Claremont Hotel, Club, and Spa. Over 40 restaurants around the area will be in attendance, including Flora, Pican, Shakewell Bar & Kitchen, Bourbon & Beef, and Wood Tavern will be in the house; a bevy of chefs will be cooking, hobnobbing, greeting fans, and visiting tables, too. It's part of the spirit of the day.
PLUS... a few eateries will be featured in the VIP Lounge, which will offer an "enhanced tasting experience." Jennifer Biesty and Tim Nugent -- they were indeed on "Top Chef" -- will give VIPers sneak peek tastes of the upcoming Shakewell menu. Live tunes and a gift bag brimming with goodies like organic tea and vegan protein and nutrition bars are part of the VIP dealie, too.
SHARE OUR STRENGTH: Taste of the Nation is the premiere fundraiser for this organization, the group behind "No Kid Hungry" and other vital campaigns to end childhood hunger. Hundreds of cooks and mixologists and foodie-forward types lend their talents and efforts each year to further Share Our Strength's efforts and raise money.
TICKETS: General admission is eighty five dollars; a VIP entry is $150, and you enter an hour earlier, at 3 p.m. (the general Taste kicks off at 4 p.m.).
Copyright FREEL - NBC Local Media