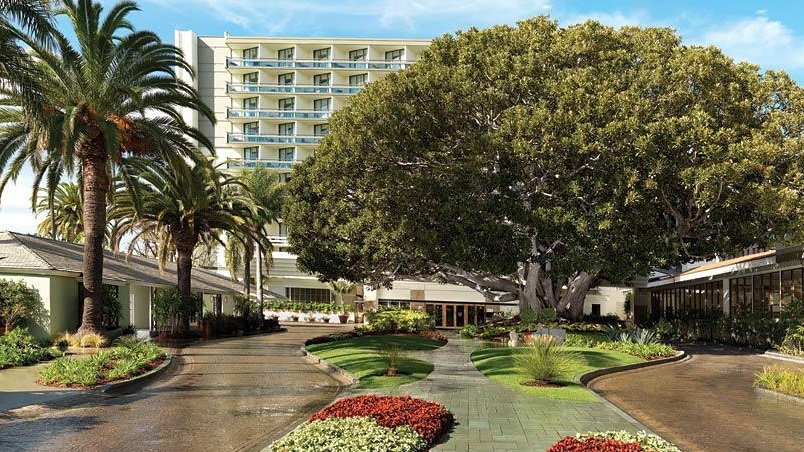 YOUR PACIFIC-CLOSE WORKOUT: Running on a beach is so iconic that it has been portrayed in every movie that's involved a) beaches and b) people moving at a good clip. Yep, we're thinking of "Chariots of Fire" but, of course, "10," too. A Bo Derek-y bathing suit is not required to run along the beach in Santa Monica, though, if you choose to sign up for the run-nice package The Fairmont Miramar Hotel & Bungalows. Name? The Just Do It runner's wellness package. Its moniker suggests that the deal has a certain partner aboard, and indeed it does: Nike has paired up with the Fairmont to offer running enthusiasts staying at the ocean-close property with some nice, health-forward amenities. Like? A Nike+ FuelBand, which can run around $150ish; Nike socks and a water bottle are thrown in for good measure, too. There are other extras in the Just Do It package, from an energy-providing breakfast at the Miramar's bistro FIG to running maps of the nearby Pacific coast. A sports massage and yoga class for two at the property's onsite spa are in the muscle-easing mix as well.
DETAILS AND COSTS: The package starts at $579 a night and the deal is on through the end of April 2013.
ALSO AT THE MIRAMAR: If the idea of dining at FIG is more your bag (and you can skip hoofing it along the sand), there is a hotel offer geared to foodies. Yep, it involves fresh and seasonal deliciousness, and, yep, deluxe accommodations are part of the plan. It's called, aptly, Feed Me.
Copyright FREEL - NBC Local Media