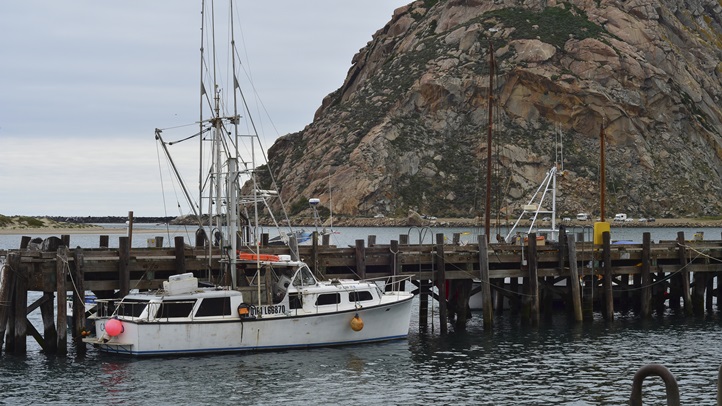 COLLECT 'EM ALL: Travelers come in every stripe, but there's a funny and admirable subset of adventurers who are collectors at heart. We don't mean that their shelves are stuffed with stuff, nope. Rather, they like group vacations and getaways thematically, under interesting and offbeat headers, such as "Visited Every State Capital" or "Saw All the Great Lakes." There are several ways to be a collectible adventurer in the Golden State. You can see the 21 missions or all of the national parks or visit every home-based museum or see the spots that the Grateful Dead hung out at or call upon every big league baseball diamond, easily, within your lifetime. Here's another collect-y goal to add to your bucket-listian vacation planning: See every pier. Easy, right? There's only so much beachfront, and while that's no small thing, in California terms, the piers tend to be found closer to cities. In a word? Doable. And helping your pier planning is the new book from author Kathy Schroeder. "Pier Pressure: California Piers from San Diego to San Francisco" will not only lead you to the ocean-snug strolls around the Golden State, but give you loads of factoids and historical bits.
LIKE... what the longest wooden pier on the West Coast might be. (Hint: It's within shouting distance of the Giant Dipper Roller Coaster.) And which green-painted pier can be spied easily from the sky? There are 500 photos as well, meaning that your daydreaming and plotting shall be well supplemented by excellent imagery. Oh, and how many piers are covered in the book? Have a guess, ocean aficionado? The number is 51, meaning you could easily hit two a year over the next quarter century. Or 4 to 5 a month for a year, which sounds exceedingly pleasant to us.
"PIER PRESSURE"... is hard cover and now available from Schiffer Publishing. Price is $34.99.
Copyright FREEL - NBC Local Media