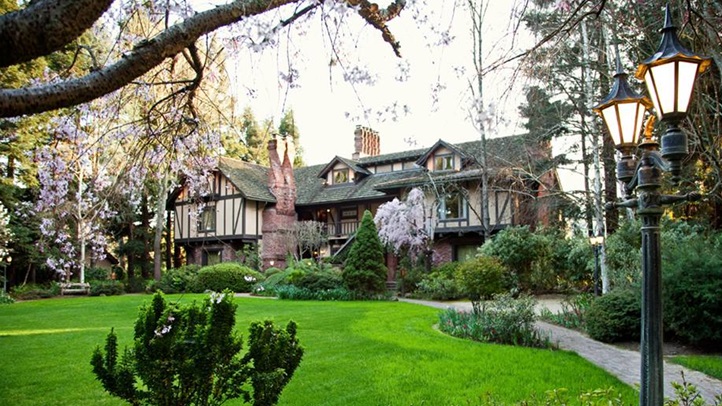 HEARTS AND THE HARVEST INN: When eat-icon Charlie Palmer acquired The Harvest Inn in St. Helena in late 2014, fans figured that food would be one of the central themes of the property. And so it shall be, down the road, when Harvest Table debuts. But festivities are also at the heart of the destination, which includes "heritage stone buildings and leafy cottage neighborhoods" and plenty of places to tuck in with a glass of wine. For while more is to come down the road in 2015, including the Palmer-perfect eatery, there are holidays, like Valentine's Day, and periods of time, like Cabernet Season, to celebrate. And if you jump into a late winter package, figure you can tell your fellow co-foodies that you got an early feel for the recently acquired property before that centerpiece restaurant flowers (and brings the diners out in droves).
CABERNET SEASON: A concierge will help you plan your outings among the vines if you book the Cabernet Season package, which indeed comes with its namesake sip (in the form of a gratis half-bottle). A "bountiful wine country" breakfast and other goodies are part of the package, which is a two-night-minimum dealie. Why not sip that rich libation while the weather is on the cool side? No one's saying that cabs can't be relished during the roastier days of August, but you'll wish you'd have cab'd-it-up back in February and March. (Package runs through March 31.)
VALENTINE'S DAY: Busy people who like a love-oriented getaway like to see Feb. 14 last all month long, but that isn't always possible, or available. The Harvest Inn by Charlie Palmer is extending the roses-and-kisses celebration to the very end of the month with a Romance in February package that includes a bottle of sparkling wine, a box of locally made Woodhouse Chocolates, and more hearts afire festoonery.
Copyright FREEL - NBC Local Media