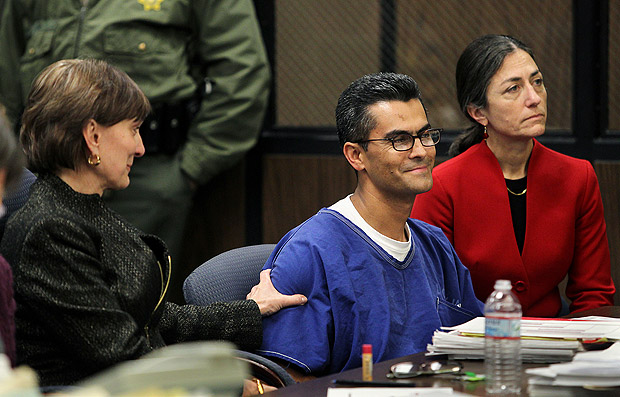 Francisco "Franky" Carrillo served more than 20 years for a murder he did not commit.
And the two also share something else in common: they are free men thanks to the help of the Santa Clara-based Northern California Innocence Project, a non-profit organization where practicing attorneys and law students work to free innocent men and women from prison.
According to some reports, California has a higher than national average of inmates freed who were shown to be innocent.
Between 2006 and 2008, the state exonerated at least 200 prisoners and finding they were unjustly convicted.
Carrillo was just 16 when he was sentenced to multiple life sentences for murder.
He was identified out of a photo line up as the gunman in a drive by shooting of an innocent bystander.
Problem was Carrillo had an entire family who could swear that he was at home sleeping when the shooting took place.
He served more than 20 years at different prisons before he was finally cleared of the charges against him.
"I say 20 years in a single breath but 20 years is a lifetime," Carrillo says. "There I was innocent in a tough environment where guys want to showcase how tough they are."
Instead of cowering and giving into their situations -- he was given the opportunity to reduce his prison term for admitting to lesser roles in the crime but refused -- Carrillo focused on proving their innocence to get them through the difficult times.
Carillo finally won his freedom with the help of the NCIP. Now he is a student at Loyola Marymount University and he is celebrating his first year of freedom.
Friends and family will hold a potluck party for Carrillo at the university this Friday and they will combine the celebration with his 38th birthday, which was earlier this month.