The Yosemite National Park's "Meadow" fire hit 2,600 acres on Monday - about four times larger than previously estimated by federal fire crews, and evacuation orders were still in place for many hikers itching to climb Half Dome and wander the park's backcountry.
Yosemite spokeswoman Ashley Mayer told NBC Bay Area on Monday that crews did an official tally of the fire acreage early Monday and determined that 2,582 acres had burned - not the 700 acres that had been estimated on Sunday.
She said that Yosemite fire crews, along with six "hot shot" crews, had not yet put a containment level on the wilderness blaze, which was burning within the Little Yosemite Valley on both sides of the Merced River. Air quality on Monday was deemed "moderate."[[274409851, C]]
While no homes or structures are located in this backcountry, Mayer said about 100 hikers and backpackers were evacuated on Sunday, along with 85 others who were trying to scale the majestic Half Dome. Some, like Teresa Yung, tweeted photos of their helicopter ride off the granite rock.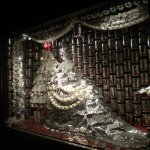 Others, like Michael McCall, 24, of Texas and some of his buddies who now live in Daly City, including Chris Sarsgard, 24, and Thomas Griffin, 23, were able to hike the whole thing, and capture the smoke and flames on a GoPro video on their way down.
His crew of six friends in all scaled Half Dome by noon, and were nearing the finish line by 4:30 p.m. when they saw helicopters flying above and deer running away from the fire. "We started chuckling at first," McCall told NBC Bay Area. "We just didn't realize how serious it was."
He's just glad he made it out safely, and can tell his friends he summitted Yosemite's most popular rock formation, cresting at nearly 5,000 feet.
While roads in Yosemite are open, the trails near the Half Dome area, the Little Yosemite Valley area, Merced Lake and Sunrise High Sierra Camps, Clouds Rest and Echo Valley, remained closed on Monday. This is a popular time of year for visiting Yosemite. Last year at this time, Mayer said, the park saw 476,969 visitors in September and 290,304 in October.
National Park Service employee Jeffrey Trust set out with his camera to document the blaze, and took fiery images of the smoke and flames from the top of Washburn Point in Mariposa County.
Mayer said the blaze could have started from a lightning strike or a spot fire on Aug. 16, but at this point, investigators just aren't sure. The fire was actually discovered on Sunday about 12:30 p.m.
The South Central Sierra Interagency Management Team will take over control of the fire by Monday at 6 p.m.
Check the National Park Service blog for updates and a full list of trail closures.