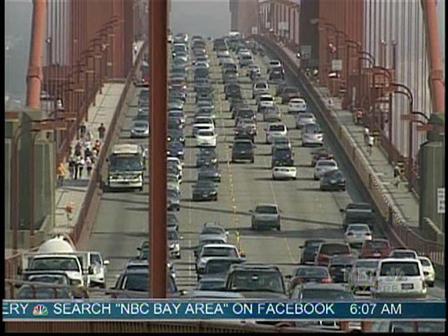 Here's your chance to cruise the new Presidio Parkway before work is even done on the project. The parkway replaces the Doyle Drive approach to the Golden Gate Bridge.
San Rafael's Autodesk will unveil a driving simulation of the roadway Tuesday, according to the San Francisco Chronicle. The game will allow drivers to take a virtual spin on the future approach known as Presidio Parkway.
The $1.045 billion project is not expected to open until 2014. When it does, it will have two tunnels, a median and shoulders. The new roadway replaces the 1.6-mile long Doyle Drive that was criticized as being too narrow and seismically fragile.
You can check out the new Presidio Parkway at the Autodesk Gallery, on the second floor of One Market. It's open to the public from noon to 5 p.m. on Wednesdays.