Facebook CEO Mark Zuckerberg says as many as 146 million people may have received information from a Russian agency that's accused of orchestrating much of the cyber-meddling in the 2016 presidential election.
The Facebook CEO says his company found about 470 accounts and pages linked to the St. Petersburg-based Internet Research Agency, which generated around 80,000 Facebook posts over roughly a two-year period.
Zuckerberg says most of the people — roughly 126 million — "may have been served content" from a Facebook page linked to the Russian agency. Another 20 million "were likely served" on Instagram.
The Trump administration last month hit Internet Research Agency employees with financial sanctions. Special Counsel Robert Mueller had earlier indicted these employees for seeking to conduct "information warfare" against the U.S.
Facebook: To Delete or Not to Delete?
Zuckerberg will testify in the Senate on Tuesday and in the House on Wednesday about the company's ongoing data-privacy scandal and how it failed to guard against other abuses of its service.
The House energy and commerce committee released Zuckerberg's testimony Monday as well, in which he explained what happened in the Cambridge Analytica saga and with Russian election interference and what Facebook is doing about it.

"We didn't take a broad enough view of our responsibility, and that was a big mistake. It was my mistake, and I'm sorry. I started Facebook, I run it, and I'm responsible for what happens here," Zuckerberg said.
Zuckerberg met Monday with Florida Sen. Bill Nelson, the top Democrat on the Senate Commerce panel. Nelson said afterward that Zuckerberg was "forthright and honest to the degree he could" be in the private, one-on-one meeting.
Nelson said he believes Zuckerberg is taking the congressional hearings seriously "because he knows there is going to be a hard look at regulation."
Democrats like Nelson have argued that federal laws might be necessary to ensure user privacy. Republicans so far have shown little appetite for such regulation, but that could change if there are future privacy scandals or Democrats gain control of Congress in this November's elections.
Facebook Exodus? Users Search for Alternatives in Wake of Scandal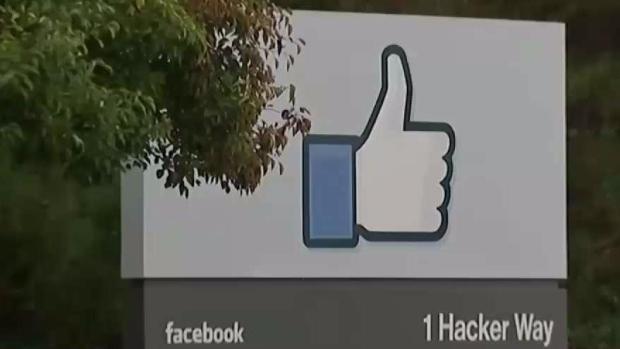 "I think he understands that regulation could be right around the corner," Nelson said.
Facebook has yet to send a detailed message to the news feeds to millions of users who might have had their data shared with Cambridge Analytica. Facebook has said most of the affected users (more than 70 million) are in the U.S., though there are over a million each in the Philippines, Indonesia and the U.K.
In addition, all 2.2 billion Facebook users will receive a notice titled "Protecting Your Information" with a link to see what apps they use and what information they have shared with those apps. If they want, they can shut off apps individually or turn off third-party access to their apps completely.
Reeling from its worst privacy crisis in history, Facebook is in full damage-control mode.
Zuckerberg also announced on Monday that the company is creating an independent election research commission to look into the effects of social media on democracy and elections through peer-reviewed research.

"Looking back, it's clear we were too slow identifying election interference in 2016, and we need to do better in future elections," Zuckerberg said in a Facebook post.
Mark Zuckerberg Fires Back at Tim Cook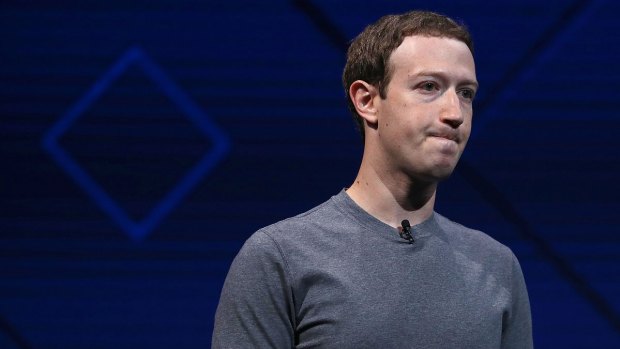 He also told The Atlantic that he is not resigning, saying in an interview published Monday, "it started in a dorm room and now it's this unprecedented community in scale and I'm very confident that we're gonna be able to work through these issues."
Cambridge Analytica whistleblower Christopher Wylie previously estimated that more than 50 million people were compromised by a personality quiz that collected data from users and their friends. In an interview aired Sunday on NBC's "Meet the Press," Wylie said the true number could be even larger than 87 million.
That Facebook app, called "This is Your Digital Life," was a personality quiz created in 2014 by an academic researcher named Aleksander Kogan, who paid about 270,000 people to take it. The app vacuumed up not just the data of the people who took it, but also — thanks to Facebook's loose restrictions — data from their friends, too, including details that they hadn't intended to share publicly.
Facebook later limited the data apps can access, but it was too late in this case.
Zuckerberg said Facebook came up with the 87 million figure by calculating the maximum number of friends that users could have had while Kogan's app was collecting data. The company doesn't have logs going back that far, he said, so it can't know exactly how many people may have been affected.
Cambridge Analytica said in a statement Wednesday that it had data for only 30 million Facebook users.
Sen. Rubio on National Emergency Declaration: 'I Think it's a Bad Idea'