A 4-year-old cancer patient from Pennsylvania's Lehigh Valley who was sent home for the holidays wanted to get gifts for the friends she left behind at the Children's Hospital of Philadelphia.
Now, Jillian Massey's wish for 50 presents has ballooned to over 3,000 for patients at CHOP.
"To have her home for the holidays is the best gift we could have imagined," said mom Janelle Massey.
Jillian, of Coopersburg, was diagnosed with brain cancer in April and spent six months in the hospital. When she was sent home two months earlier than expected -- much of the cancer gone after stem cell transplants and chemotherapy -- she decided to give something back to her friends.
An Amazon wish list was created to help her collect the gifts. Her mother's colleagues at Ryan Homes, a homebuilding company, stepped in to help promote it, and the drive took off.
Her mother says they will deliver the toys on Monday.
"To be able to give back to CHOP and everything they've done for our family and for Jillian, it's super special to be able to reward those families who are still down at the hospital and won't be able to be home for the holidays.
She says Jillian is so excited to bring some cheer to her friends.
Friday is the last day to donate toys before Monday's delivery. Go to Jillian's Facebook page, CHOP's page or call CHOP Public Relations at (215) 590-1000 to give and #ShareKindness.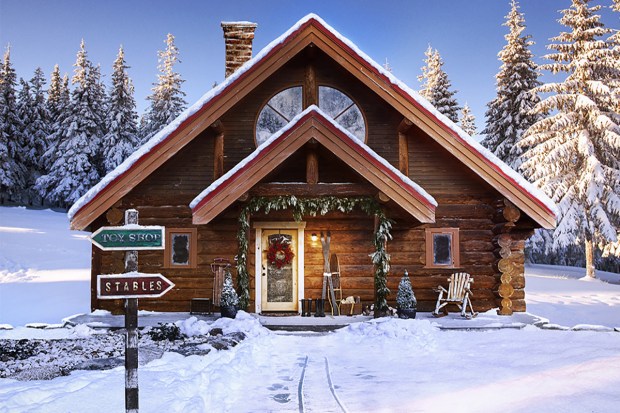 Santa's North Pole Home Listed on Zillow