The Ohio fugitive who sent police a selfie because he didn't like the photo they released of him has been caught.
Donald "Chip" Pugh has been arrested by officers with the Escambia County Sheriff's office in Florida, Lima Police have announced.
Got him! Chip "The Selfie guy" Pugh has been arrested in Florida. Thank you to the Escambia County Sheriff! pic.twitter.com/qmIWB4C40J

— Lima Police (@LimaPolice) January 12, 2016
Pugh made headlines after he sent a Facebook message to the Lima Police department with selfie to share with the public because he didn't like the photo police released.
"Here is a better photo that one is terrible," the photo was captioned. The police said in sharing the photo on Facebook: "We thank him for being helpful, but now we would appreciate it if he would come speak to us at the LPD about his charges."
"I don't know why he did that," Lt. Andy Green told NBC Chicago. "It was a first for us."
The 45-year-old was wanted over a drunk driving incident and he is a person of interest in several other cases, including an arson and vandalism, police said.
Green had hoped Pugh's photo request would help detectives apprehend him.
"It's rather bold, it's not very smart," Green said. "He has drawn a lot of attention to himself and we hope the increased attention will help us track him down."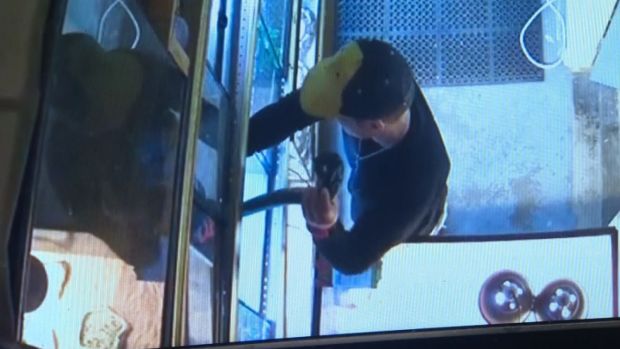 Weird News Photos: Man Shoves Snake in Pants