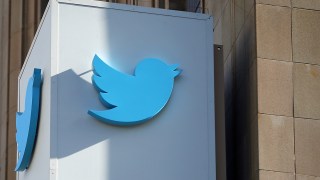 Twitter is planning another round of layoffs within the next week, according to a report from Bloomberg Technology, which cited sources familiar with the matter.
The San Francisco-based social media company may lay off about 300 workers, about 8 percent of its workforce, the same percentage it cut last year when co-founder Jack Dorsey took over as CEO, the Bloomberg report said.
An announcement about the job cuts may come before Twitter releases its third-quarter earnings report on Thursday, one of the sources told Bloomberg. The company declined to comment.
Twitter has been looking into a sale in recent weeks, but several top tech companies that had expressed interest in bidding -- including Salesforce, Disney and Google -- have backed off.
Twitter's losses and plummeting share price have made it more difficult for the company to pay its engineers in stock and add new talent, analysts have said.
Twitter shares closed at $18.03 on Monday.