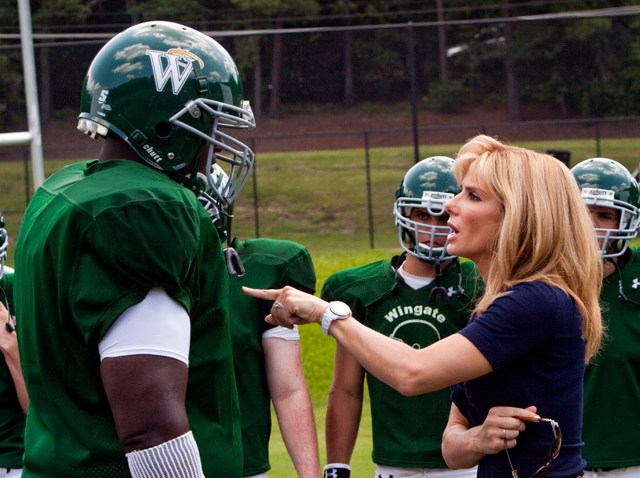 Just days after pulling out of the London premiere of "The Blind Side," the film for which Sandra Bullock won a Best Actress Oscar, the Berlin premiere of the emotional movie has been canceled, a rep for Warner Bros., the studio behind the film, confirmed to Access Hollywood on Monday.

As previously reported on AccessHollywood.com, Bullock pulled out of last week's "The Blind Side" premiere in London over what she called "personal reasons." The same day Bullock missed the premiere, In Touch ran an expose featuring a woman named Michelle "Bombshell" McGee, who claimed to have had an affair with the actress' husband, reality star Jesse James, over a period of 11 months.

James issued an apology publicly last week following news of the alleged affair, but stopped short of confirming the rumored infidelity.

James called "the vast majority" of claims that have surfaced "untrue and unfounded," in a statement the star issued to Access last Thursday.

"I will not dignify these private matters with any further public comment," his statement continued. "There is only one person to blame for this whole situation, and that is me."

James apologized to Bullock and his three children, children he was photographed taking to school last Thursday, followed by the paparazzi.

"It's because of my poor judgment that I deserve everything bad that is coming my way," he said in the statement. "This has caused my wife and kids pain and embarrassment beyond comprehension and I am extremely saddened to have brought this on them. I am truly very sorry for the grief I have caused them. I hope one day they can find it in their hearts to forgive me."

Beyond London and Berlin, no additional international premieres for "The Blinde Side" were scheduled.


Related Content from AccessHollywood.com:
VIEW THE PHOTOS: Jesse James' Lost Dog Reunion!
VIEW THE PHOTOS: Sandra Bullock Fashion Flashback
PLAY IT NOW: AH Nation: Do You Believe Jesse James Cheated On Sandra Bullock? (March 19, 2010)
PLAY IT NOW: Sandra's Scandal: What Should Bullock's Next Move Be?
MORE ACCESS ON THESE TOPICS: 'The Blind Side' - Movies - Sandra Bullock - Celebrity Scandals - Paparazzi
Copyright NBCAH - Access Hollywood