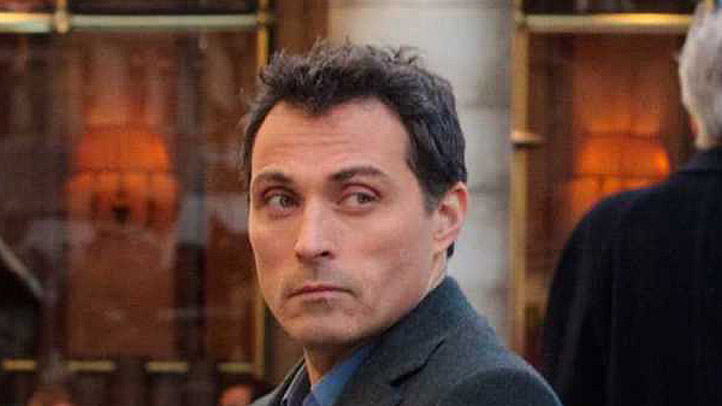 With the film already a few weeks into shooting, "Abraham Lincoln: Vampire Hunter" finally has a villain.
Rufus Sewell has been cast as Adam, the alpha vampire, and object of the Great Emancipator's ire, reported Variety.
He joins a cast that already includes Benjamin Walker as Lincoln, Dominic Cooper as the "good" vampire Henry Sturges, Anthony Mackie as Lincoln's sidekick, Will, and Mary Elizabeth Winstead as Mrs. Lincoln. That is a great collection of up-and-comers.
Sewell is your classic brilliant stage actor who for whatever reason has not captured the imagination of film audiences, and so often gets saddled with minor roles like that of the human red herring in last year's "The Tourist."
The book is based on lit mash-up king Seth Grahame-Smith, who adapted the screenplay himself, in which a vampire scourge is the real cause of the Civil War.
"Abraham Lincoln: Vampire Hunter" is being shot in 3D by director Timur Bekmambetov, at the behest of producer Tim Burton, with an eye toward a June 22, 2012 release.