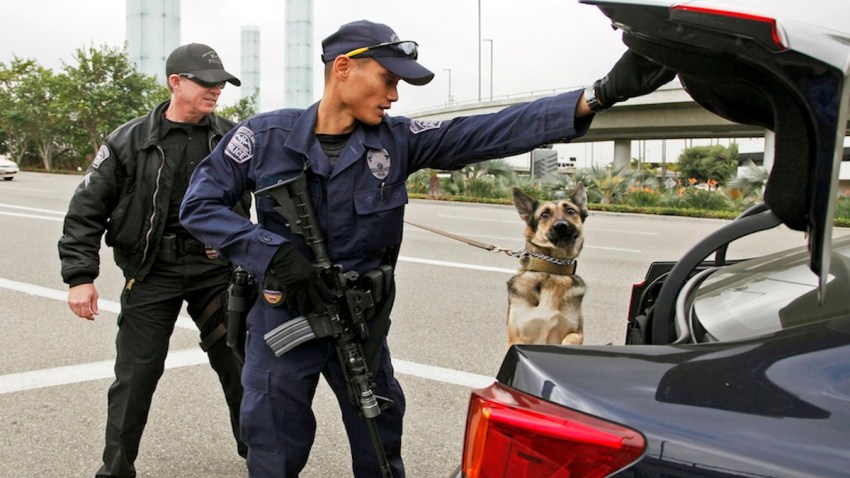 One day after reports surfaced that a slain Transportation Security Administration officer received help more than 30 minutes after being shot at Los Angeles International Airport this month, federal and local agencies who responded to the incident issued a statement asking for patience while investigations unfold.
The joint statement, released by the Los Angeles World Airports and Federal Bureau of Investigation, among others Saturday, states, "Command officers and airport administrators were faced with a wide range of important objectives, including conducting a complete search to rule out additional gunmen or explosives, identifying all injured victims, and coordinating the needs of the thousands of arriving and departing travelers that were impacted by the incident.
"In the aftermath of an incident of such significance, we are rightfully evaluating where improvements can be made should we ever be faced with such an incident in the future," the statement continues.
U.S. & World
The release characterized some statements surrounding the shooting as untrue, while others "merit serious consideration" by the agencies.
The joint release comes just one day after reports surfaced that there was a more than 30 minute delay of help for TSA Officer Gerardo Hernandez who was fatally shot Nov. 1.
Officials said a federal criminal investigation, an officer-involved shooting investigation and an After Action Workgroup, which analyzes all aspects of the emergency response, are currently underway.
The agencies are awaiting the findings of the After Action Workgroup, which will provide the "best perspective from which to draw conclusions, make recommendations, or take other corrective action," according to the statement.
The joint release was also issued by the Los Angeles Fire Department, Los Angeles Police Department and the Transportation Security Administration.
More Southern California Stories: