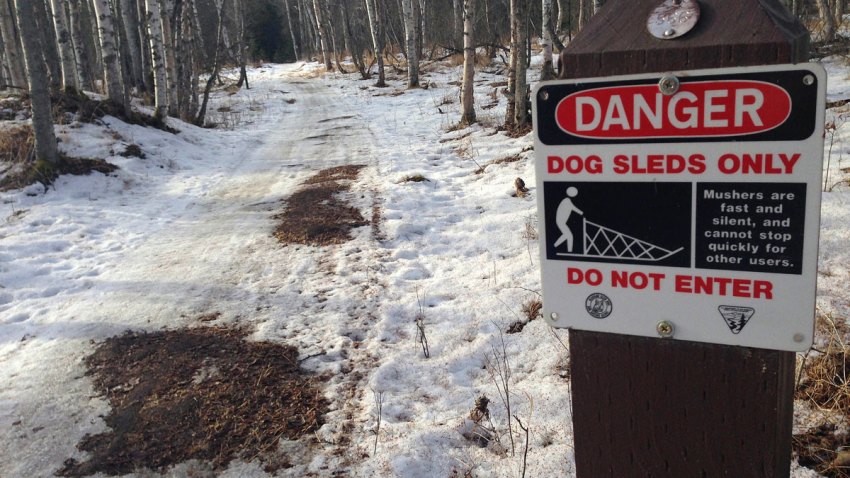 A lack of snow in Anchorage, Alaska, has forced organizers to shorten the epic Iditarod race, NBC News reported.
The start of the race will go from 11 miles to three because dog sledders can't mush when there's not enough slush.
Snow was forecast for the start of the race on Saturday in Anchorage, but higher temperatures mean the snow won't stick around long enough.
Conditions look ever worse when the real 1,100 mile race to Nome kicks off in the town of Willow at 2 p.m. Sunday.