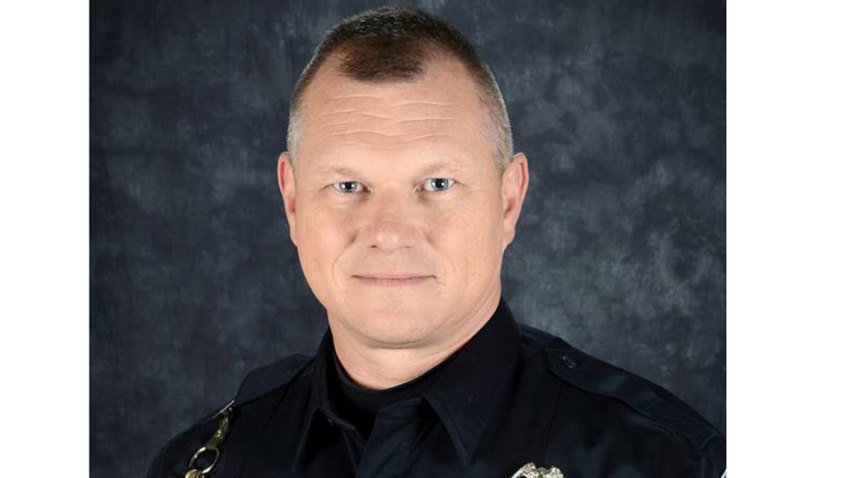 An Albuquerque police officer who was shot multiple times while trying to handcuff a motorcyclist last week died early Thursday, the police department said.
Officer Daniel Webster died at around 2:30 a.m., Albuquerque Police Chief Gorden E. Eden, Jr. said in a statement.
"Officer Webster fought valiantly for his life, however, his injuries were too severe," Eden said.
Webster, a former Army paratrooper and nine-year veteran of the department, was trying to handcuff Davon Lymon after pulling him over for an allegedly stolen license plate at around 7:45 p.m. Oct. 21 when Lymon pulled out a handgun and shot him several times, police said.