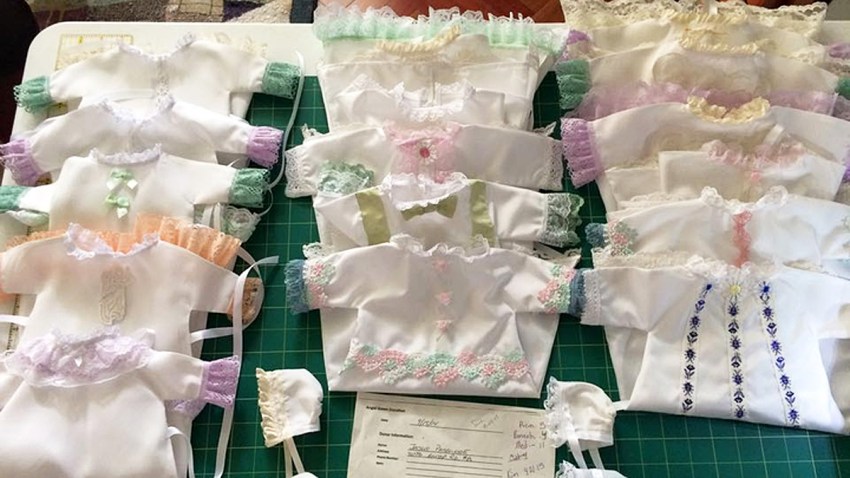 A retired accountant with a passion for sewing is helping in her own way to ease the inconceivable pain experienced by parents who lose an infant.
By refashioning satin, lace, and beads of donated wedding gowns into infant-sized dresses, Susan Linder of Bakersfield, California, has turned a sewing hobby into small and yet moving gesture to help grieving parents, according to NBC affiliate KGET. Her first "angel gown" was made from her own wedding dress.
Upon learning of an organization last year that donates gowns to grieving families, Linder set out to create her own in order to help families in her community.
She has since made 150 dresses, and spends six days a week weaving the satin and lace used to make the "angel gowns," KGET reported. From one wedding dress she can make around 20 to 30 infant gowns. A small team of volunteers helps make the gowns.
Each "angel gown" is posted to the group's Facebook page, Angel Gowns for Dignity, where those who donate can see the repurposed dresses.
Another California woman, Allison Hampton, runs a nonprofit, Angel Gown Project of California. Most of the gowns sown by Hampton are donated to hospitals to be used when needed.