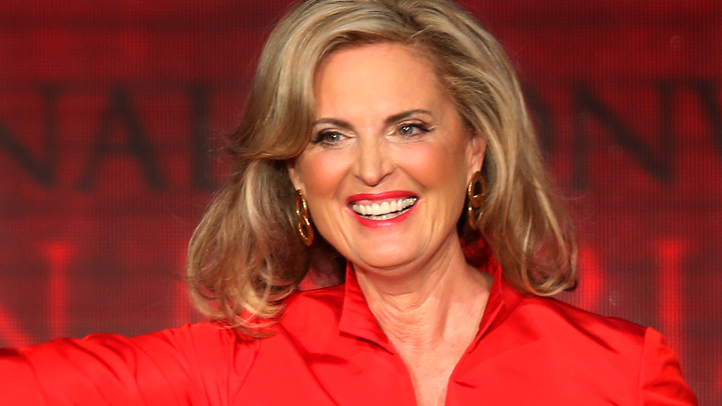 Republican first lady hopeful Ann Romney made it clear Thursday what will happen if her husband does not win on Nov. 6. "He will not run again – nor will I do anything like that," Romney said during an appearance on ABC's "The View."
One week after appearing on "Good Morning America," the wife of Republican presidential candidate Mitt Romney was back in the television hot seat, and the "View" hosts were quick to ask the pointed questions. Topics included abortion, son Tagg's wanting to "take a swing" at President Obama following Tuesday night's heated debate, and what she says to widows of war dead since neither her husband nor any of her five sons have served in the military.
"The good news is I'm not running for office and I don't have to say what I feel," Ann Romney said early in the interview in response to Barbara Walters questioning why her husband changed his stance on abortion. Romney was quick to add that she's "happy to say" she's "pro life," and explained her husband has always felt the same way.
"Mitt has always been a pro-life person. He governed — when he ran, as a pro choice, but when a decision across his desk…to use embryos for experimentation, he could not have [that] on his conscience — creating human life for experimentation," Romney explained. "And that's when he came out with an editorial saying he was pro life."
Mitt Romney was scheduled to speak for himself on the show, but his camp called to cancel over the weekend, citing "scheduling issues," Walters told viewers Monday.
When co-host Whoopi Goldberg asked Romney what she says to the mothers and widows of American soldiers who have died in conflict, considering neither her husband nor her five sons completed any military service, Romney responded by discussing her family's missionary records.
"He was serving his mission," she said of why her husband did not serve during the Vietnam War. "My five sons have also served their mission. None served in the military."
"So when you're facing these mothers whose children have not come back, how will you explain to them that your sons haven't gone?" pressed Goldberg.
"I think it's the hardest thing that a president will probably do," Romney said, adding that while governor of Massachusetts, her husband "went to every funeral ... and it was the hardest thing [he] had to do."
Romney's son Josh was seated in the audience for the interview and weighed in about his brother Tagg's recent comments that he felt like punching President Obama during Tuesday's debate.
"That brother has slugged me a couple of times. I assure you, President Obama has nothing to worry about," Josh Romney said. "It's hard when you're in this process to see your dad get beat up."
In response to questioning over why she doesn't watch television, Ann Romney assured viewers she loves the medium but has "not had time to watch it," before adding that it's the campaign ads she finds hardest to endure right now.
"Are the American people sick of the ads?" she asked. "The audience in swing states are sick of them," she said in answer to her own question. "I just opted to stay in a good place," she explained. "A happy place. A positive place."