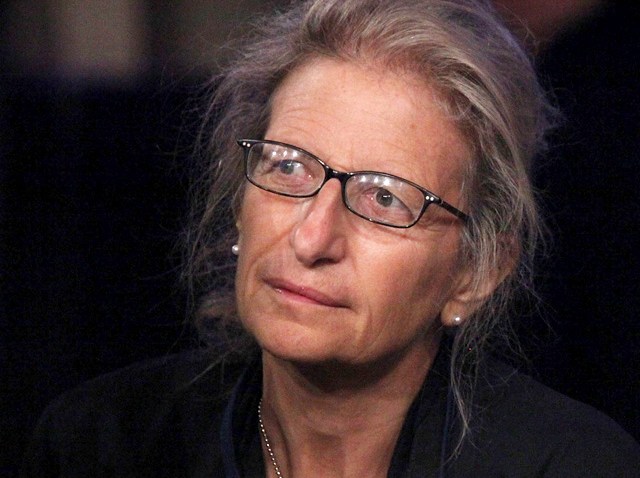 When "Rock Center's" Brian Williams asked Annie Liebovitz advice on what camera to own, Liebovitz reaches down, picks up an iPhone and espouses its virtues. Note: she didn't pick up a camera.
She snaps a pic of Williams, too, after saying, "...it's the snapshot camera of today."
"It's a pencil, it's a pen, it's a notebook ... it's so accessible and easy," Leibovitz said.
Visit msnbc.com for breaking news, world news, and news about the economy