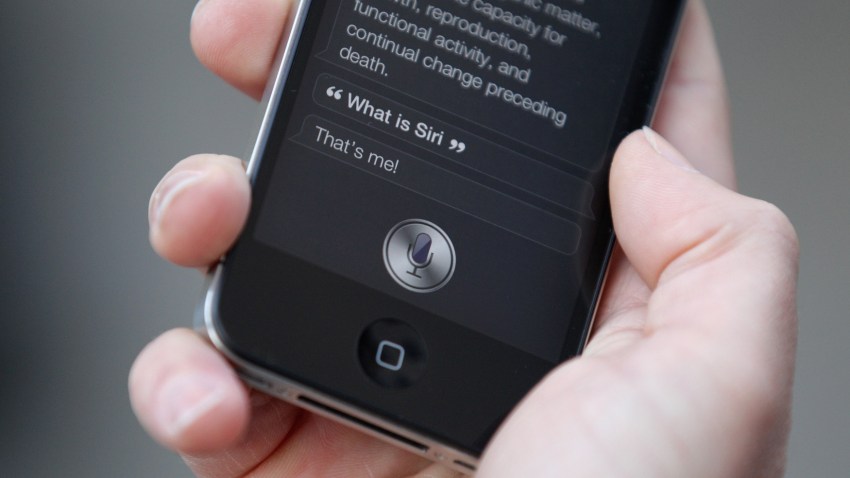 Look, I know Siri is the coolest gal around town right now, but she's an iPhone 4S exclusive. She'll never officially be ported over to the iPhone 4 or older iPhones. The real reason Apple's not giving us iPhone 4 owners any of Siri's love is actually kind of simple.
CNET did a little digging with the help of a chip analyst and has concluded that the reason older iPhones don't have Siri is because Apple's built advanced noise-reduction circuits directly into the dual-core A5 processor that powers the iPhone 4S.
Basically, the noise-reduction technology made by a startup called Audience allows Siri to "hear" properly from different distances, whether the iPhone 4S is in front of your mouth, on the table, or across the room.
This doesn't answer why Siri (in its prior form as an app worked on iPhone 4 and 3GS models). Well, that's just a process of evolution. The iPhone 4S's "far-field" noise reduction power is the second-generation of the noise-reduction technology. While the iPhone 4 does have noise-reduction technology, it's not as powerful as the one in the iPhone 4S.
The iPhone 4 physically cannot run Siri at Apple's quality standards — iOS 5 software or not. And if it doesn't meet Apple's bar of excellence, it won't fly.
Now that we've all been briefed on that, we can let go of Siri ever gracing non-iPhone 4S devices and look forward to her appearing in future Apple products, like maybe the iPad 3.
Via CNET
Copyright DVICE - DVICE