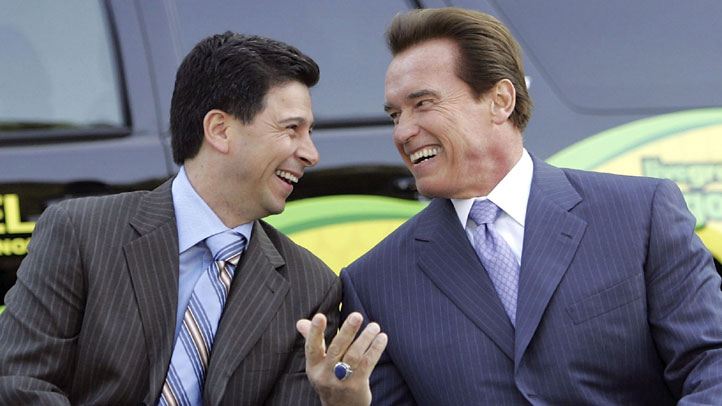 Gov. Jerry Brown signed a new measure on Monday which means no more dark-of-night executive orders to grant reprieve to an inmate.
Brown's approval of AB 648 by Assemblyman Marty Block (D-San Diego) was prompted by public uproar over Governor Schwarzenegger's move to commute the sentence of Esteban Nunez. Nunez, the son of former Assembly Speaker Fabian Nunez, had pleaded guilty to manslaughter in connection with the 2008 stabbing death of a San Diego college student.
Schwarzenegger, a close ally of the elder Nunez, said the 16-year sentence was "excessive" in issuing an order, on his last day in office, to shave the prison term in half.
The move caught crime victim's groups and the family of the stabbing victim, Luis dos Santos, by surprise. They said the move was a political favor that came with no notice.
Fabian Nunez later acknowledged that his relationship with the governor allowed his son's matter to reach Schwarzenegger's desk, but argued that it was not a special favor.
It's not uncommon for outgoing governors to issue such clemency orders. But typically they have involved capital murder cases.
The law signed by Brown says governors must now notify prosecutors at least ten days before acting on requests for clemency. Prosecutors must then make an effort to notify families.
The measure "strengthens transparency and oversight of the process", the bill's author said, by also requiring the governor to issue a public report on pardon, reprieve, and commutation requests that are granted.
Let us know what you think. Comment below, send us your thoughts via Twitter @PropZero or add your comment to our Facebook page.