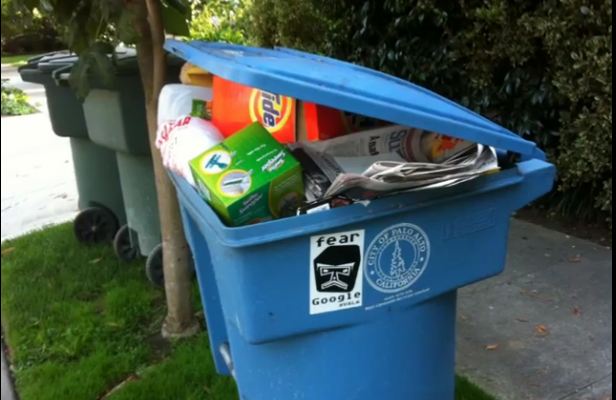 The Los Angeles-based modern artist Xvala spent a week in Silicon Valley going through tech titans' trash to create memorable sculptures, coming up with at least one piece speculating about Facebook founder Mark Zuckerberg's "manhood."
"Mark Zuckerberg's Not Very Well Hung Hanger", is the first of XVALA's dumpster diving series and uses a wire coat hanger retrieved from Mark Zuckerberg's trashcan, bent and shaped by hand to depict Zuckerberg's 'manhood' from one view, painted Facebook-blue. "I wanted to 'expose' Zuckerberg like he exposes Facebook users, daily."
Cory Allen Contemporary Art, the museum hosting the exhibit in Los Angeles, said that the hanger is the least of Xvala's trashy treasures. "The Zuck hanger is harmless compared to the remaining sculptures that we are releasing this month," said Cory Allen.
The gallery said that Xvala also dug through the garbage of Larry Page, Sergey Brin, Steve Jobs and Twitter's Jack Dorsey. Xvala recently used hacked nude photos of Scarlett Johannsson's to create street art, placing a strategic "Fear Google" sticker before plastering them all over Los Angeles.
Is there anything to fear from one's garbage? I guess we will soon find out -- although we hope there will be no more references to "manhood."