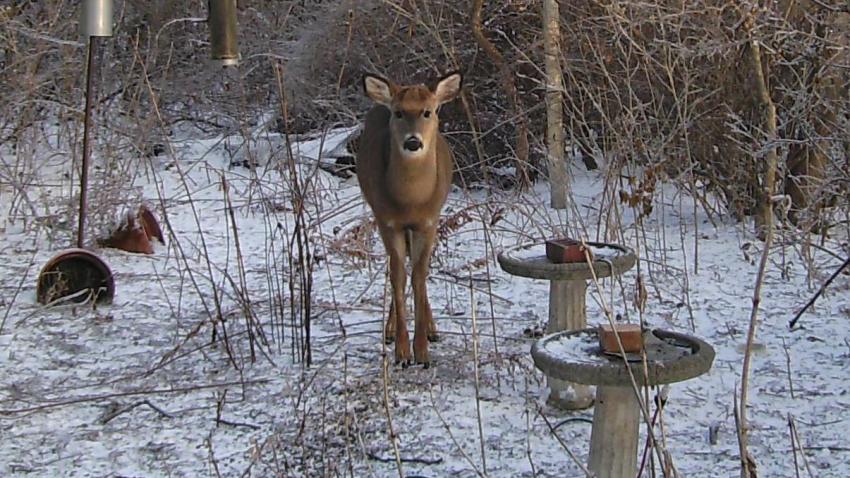 The first trailer for "Batman v Superman: Dawn of Justice" leaked late Thursday.
Recorded using a handheld camera and uploaded to YouTube, the shaky clip upstaged the planned debut of the trailer which was scheduled to be released as a special sneak preview in IMAX theatres on Apr. 20.
Rather than make fans wait for the official April 20 launch, the film's director Zack Snyder unleashed the HD version of the teaser over the weekend.
The trailer begins with a narrator's voice asking, "Is it really surprising that the most powerful man in the world should be a figure of controversy?"
As footage of Superman plays, several commentators' voices overlapped. "We as a population on this planet have been looking for a savior," one person said. Another argued, "Human beings have a horrible track record of following people with great power." One person said, "Maybe he's just a guy trying to do the right thing."
"We know better now, don't we? Devils don't come from hell. They come from the sky," another said, while Holly Hunter's character argued, "The world has been so caught up with what he can do that no one has asked what he should do."
NEWS: Ben Affleck responds to Batman casting backlash
The camera flashes to a statue of Superman with the words "FALSE GOD" scribbled in graffiti. Then, for the very first time, audiences see Affleck out of costume (as Bruce Wayne) and in costume (as Batman).
A masked Batman is also shown, followed by the rival superheroes facing each other. "Tell me, do you bleed?" the Caped Crusader asked Superman. "You will!"
Warner Bros. has not yet commented on the leaked trailer.
The movie also stars Amy Adams (Lois Lane), Jesse Eisenberg (Lex Luthor), Laurence Fishburne (Perry White), Gal Gadot (Wonder Woman), Jeremy Irons (Alfred Pennyworth), Diane Lane (Martha Kent) and Jason Momoa (Aquaman).
NEWS: Ben Affleck's daughters "don't give a s--t" that he's playing Batman
"Batman v Superman: Dawn of Justice" is in theaters March 25, 2016.
Copyright E! Online