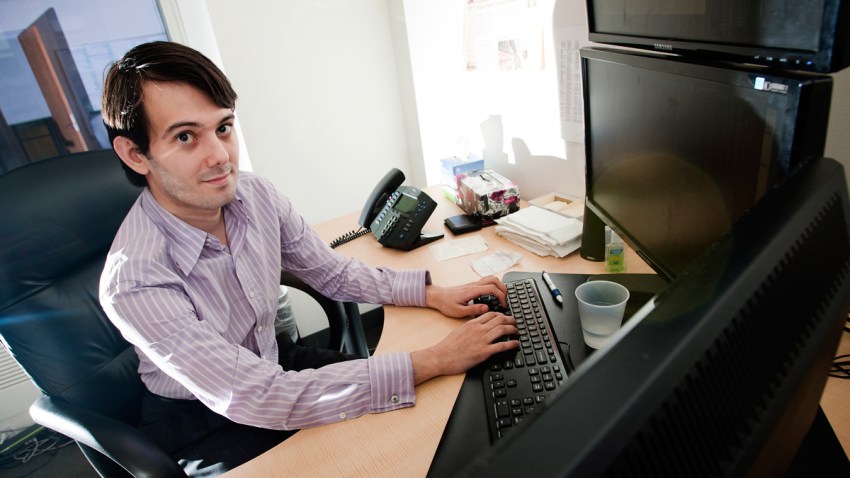 Democratic presidential candidate Bernie Sanders has rejected a donation from the pharmaceutical CEO who dramatically raised the price of a drug used by AIDS and cancer patients by more than 5,000 percent, according to Stat.
Campaign spokesperson Michael Briggs told Stat that Sanders will not keep the $2,700 donated to his campaign by Turing Pharmaceuticals CEO Martin Shrekli. Instead, Briggs said the donation will be passed on to a health clinic in Washington.
Shkreli confirmed to Stat that he donated the money to Sanders' campaign at the end of September. He also sent a tweet during the Democratic debate saying he made a contribution to the Vermont senator.
Sanders has been critical of the pharmaceutical industry while on the campaign trail, calling it a "major health hazard to the American people."
The Vermont senator, along with Maryland Representative Elijah Cummings, issued a statement on October 9, after they failed to receive a response from Shkreli's company, which promised to lower the price of the drug.
"Instead of lowering the price as he promised, Mr. Shkreli hired an army of new Washington lobbyists and lawyers to stem the massive fallout from his actions and to stymie congressional oversight," said the statement, which was obtained by NBC News.
Shkreli was criticized for purchasing the patents for Daraprim, which is used to treat certain cancer and AIDS patients, then raising the price of the drug from $13.50 to $750.
"On behalf of the American people, we are sickened by these actions. Mr. Shkreli is holding hostage the patients who rely on this lifesaving medication, as well as the hospitals that administer it, by charging unconscionable prices for a drug on which he has a monopoly—just because he can," the statement said.
A press release issued by Turing Pharmaceuticals on Oct. 13 didn't indicate whether the company would go ahead with the price drop.