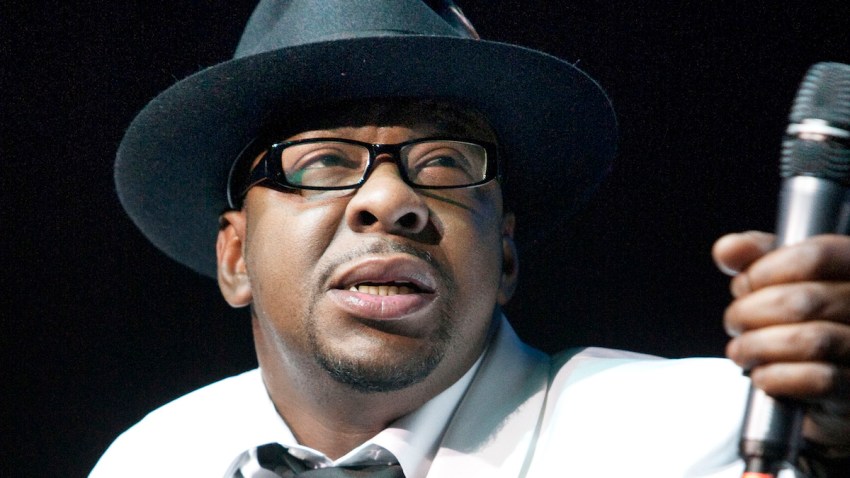 Bobby Brown, the father of Bobbi Kristina Brown, on Tuesday issued a statement refuting what he called "false reports" that his daughter will be taken off life support, and thanked fans for their support of their family.
"We support the candlelight vigil for Bobbi Kristina. The Brown family is amazed by the love and support from all that attended," Brown's attorney Christopher Brown tells E! News, thanking those who gathered together at Riverdale Town Center Amphitheatre in Georgia Monday night to send love and prayers to the 21-year-old, who remains hospitalized and on life support 10 days after she was found unconscious in her bathtub.
"However the false reports that continue to appear in print and on the internet are egregious, false and will be dealt with at an appropriate time," he continued, before citing a number of media outlets. "In particular, the false reporting of TMZ, The National Enquirer, The Atlanta Journal Constitution and the U.K.'s Daily Mail citing, police sources, family sources and Bobby Brown himself, will receive my attention. The desire to be first has clouded the judgment of many reporters as they forgo accuracy."
VIDEOS: Jordin Sparks, Clive Davis send love and prayers to Bobbi Kristina
He added: "This is a criminal investigation and the integrity of that process requires silence."
While Bobby Brown did not provide any further updates on his daughter's condition, he did say that the family's prayers are being answered.
"We continue to request privacy in this matter," the 46-year-old New Edition singer said. "We thank everyone that supported the vigil for Bobbi Kristina. God is hearing our prayers."
VIDEO: Jason Derulo and Toni Braxton talk Whitney Houston, Bobbi Kristina
Last week, Bobby Brown released a statement saying he is "investigating the events" that led up to the hospitalization of Bobbi Kristina while clarifying that his daughter was never married to Nick Gordon, despite the fact that they regularly refer to each other as husband and wife.
Two days later, a source close to the family told E! News that Bobbi Kristina "is not brain dead, and the Houstons and the Browns are not fighting."
"Bobbi Kristina is fighting for her life and is surrounded by immediate family," the Houstons told E! News last week. "As her father already stated, we are asking you to honor our request for privacy during this difficult time. Thank you for your prayers, well wishes, and we greatly appreciate your continued support."
Copyright E! Online