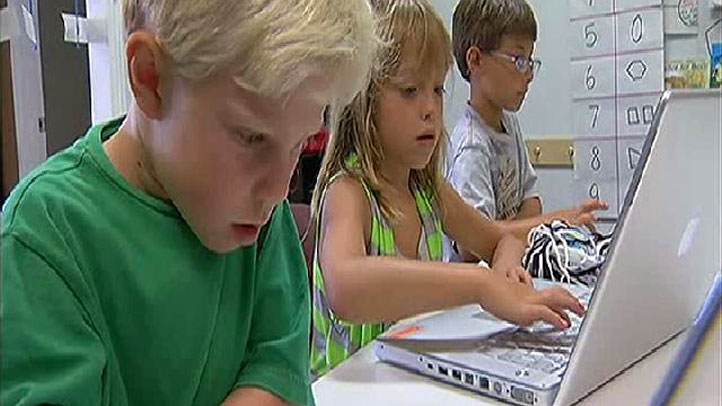 School officials across California are rattled. And I'm not talking about earthquake fears.
This has to do with a last-minute budget bill one prominent lobbyist describes as "ugly stuff".
Ugly, because the bill signed by Gov. Jerry Brown--AB 114--puts troubled school districts in a squeeze this summer.
The measure says districts can't lay off teachers in the next year, even if lower revenues force the state to cut school funding further, pushing some districts further into the red.
The powerful California Teachers Association said the measure is needed to provide stability for the teaching workforce.
The uncertainty is especially bad news for the more than 100 districts the Department of Education has already identified as facing financial difficulty.
"Tying their hands is a little bit silly," veteran education lobbyist Kevin Gordon tells Prop Zero.
Gordon says the measure has generated anxiety and fear that districts won't be able to make mid-year cuts.
In fact, many districts think the law means that previous cuts and layoffs will have to be restored.
To address that worry, Gov. Brown has written a letter saying, in part, "..school boards should take all reasonable steps to balance their budgets."
The new law, he said, doesn't interfere with local school boards' ability to make cuts.
But that assurance lacks the force of law.
"I would say it's clear as mud," former state schools superintendent Jack O'Connell tells Prop Zero. "Clearly there's a difference between having a letter and having it in statute."
Discussions are underway to put the governor's assurances into law, but it's unlikely to go anywhere.
O'Connell said he's telling districts he believes they have more flexibility than they initially thought.
Meantime, districts are being encouraged to open talks with labor about another possibility, of shortening the school year by another seven days.
"Devastating," said O'Connell.
The state budget may be done, but it holds an ugly math lesson for school districts.