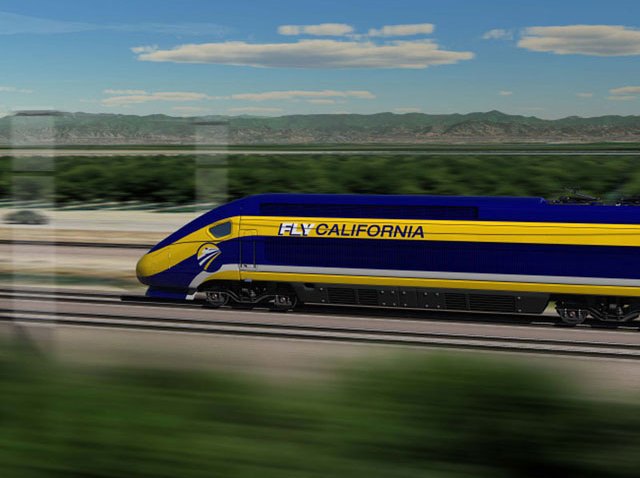 When it comes to California's troubled high speed rail project, there is no shortage of bad news.
State Auditor Elaine Howle issued a damaging report on Tuesday, suggesting that the system is flawed by a lack of money, potential passengers, and oversight.
It's the latest setback for the $98 billion project. A few weeks ago, the rail authority's peer review panel questioned whether the system's cost makes sense.
The Auditor's report is unsparing in its criticism.
It calls the program's financial situation "increasingly risky", says "a handpicked group" did an assessment of ridership projections, and has "delegated significant control" for planning to contractors.
Specifically, Howle's report criticizes the authority's now-departed chief executive, Roelof van Ark, for creation of a ridership review group that was tasked with independently assessing the future potential for ridership aboard high speed rail.
Howle says van Ark "handpicked" the group's members, calling into question whether its review was in fact independent.
The report also said the authority is depending on the ability to obtain "between $85.6 billion and $105.1 billion by 2033."
Although the rail system is looking to the federal government for a big share of that, Howle said the plan "provides few details" on how that money would be secured.
The State Auditor is recommending that the legislature step in and set up an independent ridership review panel. It also wants greater transparency on total costs, including operation and maintenance.
The rail authority disagreed with Howle's assessment that the project faces a risky financial picture.
Gov. Jerry Brown voiced full support for the project last week during his State of the State address, saying the new train system is needed to provide jobs and provide adequate transportation in future years.
But the continuing barrage of criticism, coming from respected sources like the Auditor's office, the Legislative Analyst, and the peer review panel, makes that support increasingly risky.
Lawmakers have fine antennae for this sort of thing, and they're the ones who must ultimately decide whether to provide funding, or pull the plug.
More on California's high speed rail project:
Is There a Future for the Bullet Train?
The Rain in Spain Falls on the High-Speed Train
More Scrutiny for California's Embattled Bullet Train
Let us know what you think. Comment below, send us your thoughts via Twitter @PropZero or add your comment to our Facebook page.