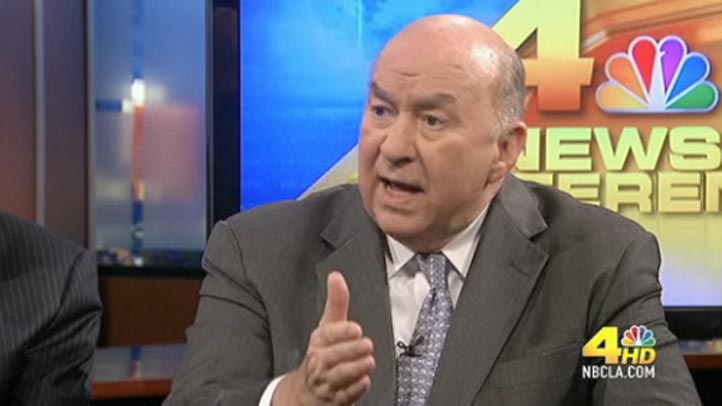 Charles Reed, who has served a very difficult 14 years as chancellor of the Calilfornia State University system, retired today. God help his replacement.
Reed leaves behind an impossible job. The state is cutting -- with no end in sight -- public support for its public university systems, both Cal State and University of California. But even as they take money away, state officials, including the governor and leading legislators, love to take swips at the university and attempt to micro-manage how they spend their diminished resources.
And students and faculty think the university administration is the enemy -- when administrators are potential allies in what should be a fight against the state. The California Faculty Association's blunt statement on Reed's retirement began: "Chancellor Reed has presided over an era of unprecedented turmoil in the California State University system. The CSU has seen devastating
budget cuts, and students have borne much of the burden – student fees
have more than quadrupled since 2002."
Don't let the door kick you on the way out, Mr. Reed.
So who would take on such a terrible gig? It won't be easy to find someone. One big obstacle is the irrational anger at the six-figure salaries given to individual campus presidents. Getting someone to replace Reed might well take a seven-figure salary, but could such a person survive the onslaught of public criticism from elected officials, faculty and students if they were paid that much. It's a Catch 22.
So I have a solution. Get someone who is grossly overpaid for an existing job to take on the Cal State gig. My nomination is for Los Angeles Angels of Anaheim first baseman Albert Pujols, who signed a $25-million-a-year contract befor this season -- and has hit American League pitching about well as your grandmother might. Judging from his post-game quotes, he seems to be feeling a little guilty about his performance. Maybe he could be convinced to work days at Cal State headquarters in Long Beach for free, before making the short drive to Anaheim for night games.
Yes, he's not a seasoned academic administrator. But the job basically requires being a public scapegoat for other people's problems -- the lack of state support, the resulting fee increases because of that lack of support. For $25 million, he could take the heat. It really is a thankless job.
Lead Prop Zero blogger Joe Mathews is California editor at Zocalo Public Square, a fellow at Arizona State University's Center for Social Cohesion, and co-author of California Crackup: How Reform Broke the Golden State and How We Can Fix It (University of California, 2010).
Send us your thoughts via Twitter @PropZero or add your comment to our Facebook page.