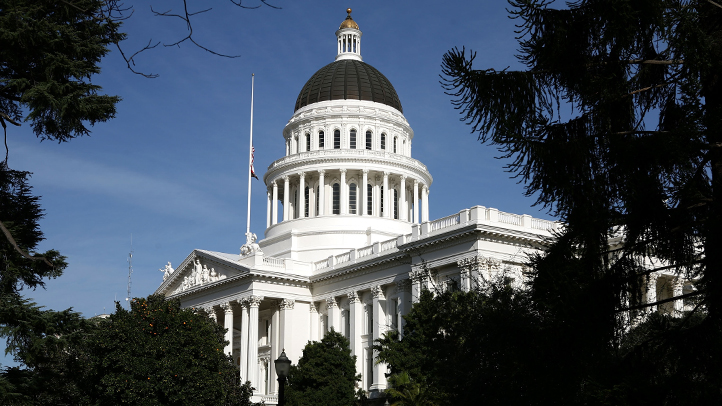 Each day brings more headlines in California's maddeningly narrow debate about the budget, which is itself a narrow debate about a very small amount of taxes.
On Tuesday, the California Teachers Assn. -- the most powerful interest group in state politics -- made plain that it wants the legislature to raise taxes, without going to the voters as Gov. Jerry Brown had promised. On Wednesday, a key Republican legislators said there might be votes in the GOP legislative caucus for temporary tax increases if they were tied to an election.
The media hangs on every twist and turn. Will the GOP go along with temporary tax increases? Will there be an election? What will Brown have to give Republicans to go along? What do the unions think?
My reaction: so what?
These are tactical questions about a minor debate: whether to temporarily extend tax increases of 1 percent on income and sales, and less than on vehicle license fees, for a few years. The answer to that question simply doesn't matter all that much. The temporary tax increases won't fix the budget, as Gov. Brown suggests -- they simply postpone cuts and a reckoning for a few more years. And blocking the taxes won't be a job creator, as the Republican rhetoric will suggest.
California faces all kinds of big challenges -- to its economic future, its system of government and to its education system. But we're not talking about those things -- we're debating a small amount of taxes. This amounts to an unhealthy, unproductive obsession, as former deputy state treasurer Mark Paul points out in this essay at Zocalo Public Square.
Let us know what you think. Comment below, send us your thoughts via Twitter @PropZero or add your comment to our Facebook page.