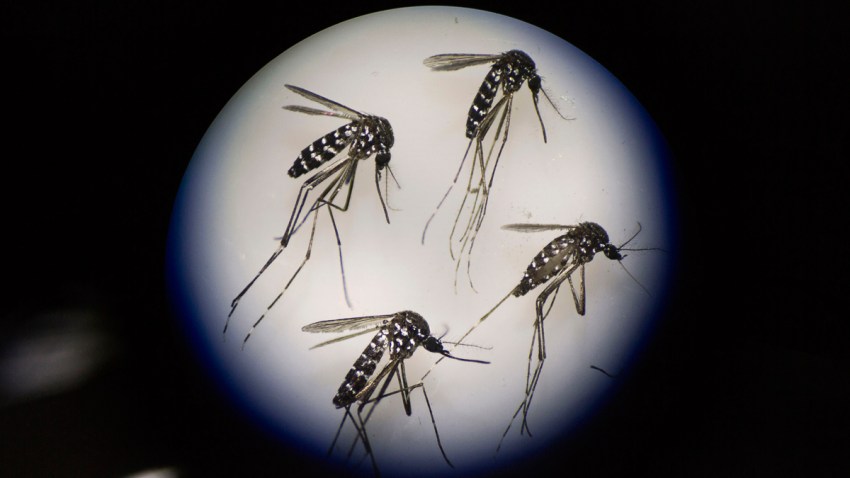 Wanted: Volunteers willing to be infected with the Zika virus for science.
It may sound bizarre, but researchers are planning just such a study — this winter, when mosquitoes aren't biting — to help speed development of much-needed Zika vaccines.
The quest for a vaccine began less than a year ago as Brazil's massive outbreak revealed that Zika, once dismissed as a nuisance virus, can harm a fetus' brain if a woman is infected during pregnancy.
Now, researchers in the United States have begun safety testing of two vaccine candidates, and more experimental shots are poised to enter that preliminary testing soon. Any that seem promising will have to be tested in thousands of people in parts of Latin America and the Caribbean that are hard-hit by the mosquito-borne virus — the only way to prove if an experimental vaccine really protects.
Even if all goes well, a vaccine wouldn't be available for general use any time soon.
But a different kind of research also can offer clues for vaccine development. It's called a human challenge study, when healthy — and nonpregnant — people agree to be injected deliberately with a virus, mimicking natural infection while scientists track how their bodies react.
The first question is even more basic: How much of the virus does it take to infect someone?
If government regulators agree, researchers could find out by injecting paid volunteers with different amounts of lab-grown Zika virus as early as December in a Baltimore hospital. That information will help the researchers later, when they're ready to test an experimental Zika vaccine.
"We're looking at these human challenge protocols not only as an important step in vaccine development but as a means to learn more about Zika," said Dr. Anna Durbin of Johns Hopkins Bloomberg School of Public Health, who is leading the work. "We can look at things that you just can't do in someone who's naturally infected."
Copyright AP - Associated Press