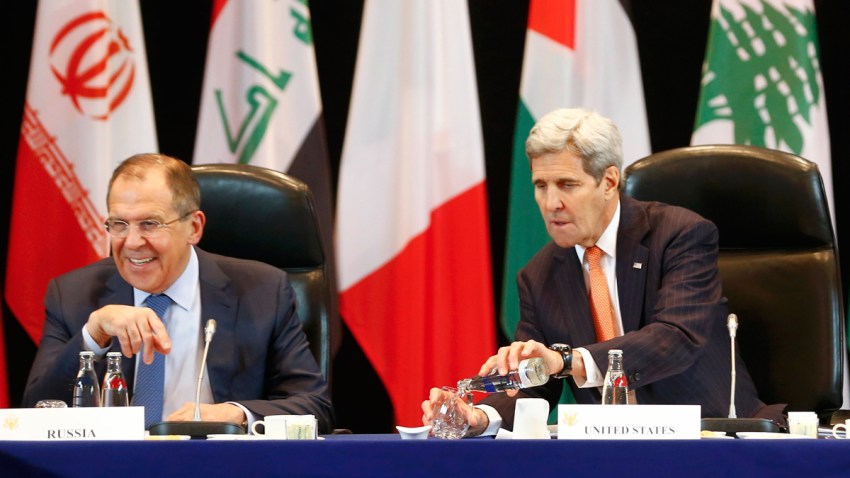 Major world powers reached an agreement on a cease-fire to end the conflict in Syria, NBC News reported.
The deal, announced in Munich, calls for a nationwide cease-fire, expansion of humanitarian aid and resumption of peace talks in Geneva. The cease-fire does not apply to military against terror groups like ISIS or al-Nusra Front.
The U.S. and Russia would lead a task force for a "cessation of violence of hostilities," according to U.S. Secretary of State John Kerry. He said the truce would be a crucial pause allowing parties to negotiate, but by itself, would not end the conflict.
Russia must also halt air strikes against the opposition if a cease-fire is to be successful.