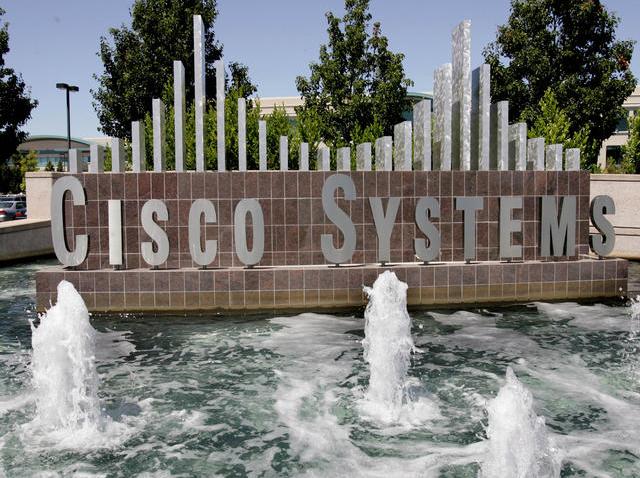 Despite quarterly earnings that surpassed Wall Street expectations, Cisco Systems is planning to
cut 6,000 jobs
, or 8 percent of its workforce.
The company, which has the fifth-largest employee base in Silicon Valley tech, posted its fourth-quarter fiscal earnings of 55 cents per share, which rose from 52 cents a share from last year's fourth-quarter earnings, according to CNBC. However, overall revenue dropped slightly from $12.4 billion to $12.36 billion.
"We returned a record $13.3 billion to shareholders this fiscal year through share buybacks and dividends," Frank Calderoni, a Cisco executive vice president told CNBC.
However, this is
the fourth summer
that Cisco has announced layoffs, so much so that it seems to be an annual event -- even with all the billions sent back to its shareholders. Last year it announced 4,000 layoffs.
In 2012, the company announced 1,300 layoffs, and in 2011 there were 6,500 jobs lost, according to the San Jose Mercury News. Cisco has frequently filled its workforce by acquiring smaller companies.
"We will exit this year pretty much with the same number of people we started the year with," CEO John Chambers said at the earnings call. "Some groups will not be affected at all. Others will."