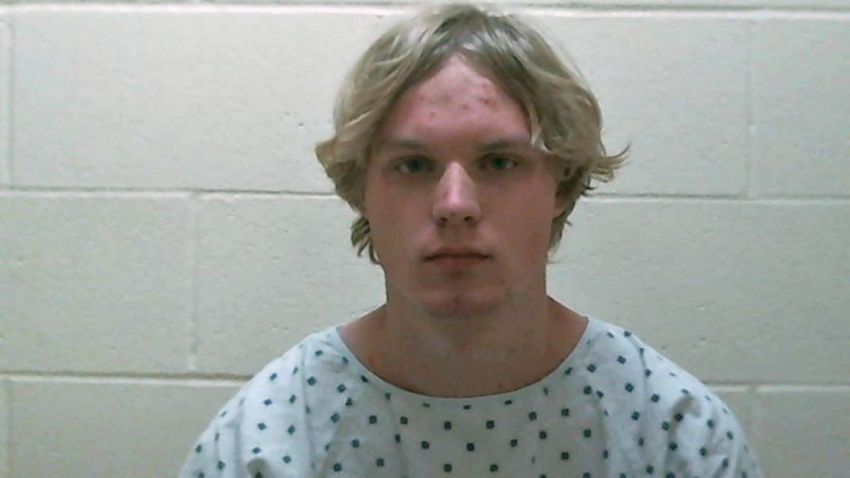 The Clinton, Connecticut, teen who garnered national media attention after posting a YouTube video of a drone firing a gun has been arrested for allegedly attacking officers in the lobby of the Clinton Police Department.
Police said Austin Haughwout, 18, was wanted in connection with a suspicious motor vehicle incident that occurred July 19.
According to police, officers approached Haughwout after seeing his car parked outside the library, which was closed at the time. Haughwout's father told NBC Connecticut the teen had been using the library Wi-Fi to do homework.
An officer confronted Haughwout in the parking lot and told him to stay where he was, but Haughwout allegedly challenged the officer's authority to detain him.
"Even if you are stopped by the police and it's ultimately deemed unlawful, you still need to comply with the order of the officer," said Clinton police spokesman Sgt. Jeremiah Dunn.
The officer called for backup and as other police arrived, Haughwout drove away. He pulled over when officers tried to stop him but refused to put the car in park, according to police.
Police said Haughwout used a camera to record the exchange.
According to Haughwout's father, the teen keeps a GoPro mounted on his car and records every drive for the sake of his own protection. He said the video shows his son is not at fault.
"That's his side of the story. That's not our side of the story. He was legally detained as far as we were concerned under an investigative detention which we believe our officer had every right to pursue," said Dunn.
Officers let Haughwout leave the scene and obtained a warrant charging him with interfering with an officer and failure to obey an officer's signal.
"We did not want to put our officers in harm's way because he was in a moving vehicle," said Dunn.
Haughwout turned himself in Wednesday evening, but refused to cooperate once inside the police department, according Dunn.
He allegedly tried to turn around and walk out when officers prevented him from bringing a GoPro camera inside. Officers seized the camera as evidence, along with a cellphone Haughwout was using the record the scene, police said.
According to police, Haughwout fought with two officers who prevented him from leaving, "striking and kicking at them repeatedly" while they worked to put him in handcuffs. Both officers suffered minor injuries, including bruising and muscle stiffness, but did not need medical treatment.
Haughwout was taken to a holding cell, where he vomited and had trouble breathing, according to police. An ambulance brought him to the Middlesex Memorial Shoreline Clinic in Westbrook for a medical evaluation.
Once released from the hospital, Haughwout was taken back to the police department, where he was arrested. Police served Haughwout the original warrant and also charged him with two counts of assaulting an officer and one count of interfering with an officer.
He was held on $20,000 bond and appeared in court Thursday morning. Haughwout's father said his son was released on $12,500 bond.
Police said Haughwout's arrest is not related to the department's investigation into the drone video. Authorities have said the drone, while "alarming," does not appear to have broken any state laws.
Federal authorities are also investigating the drone.