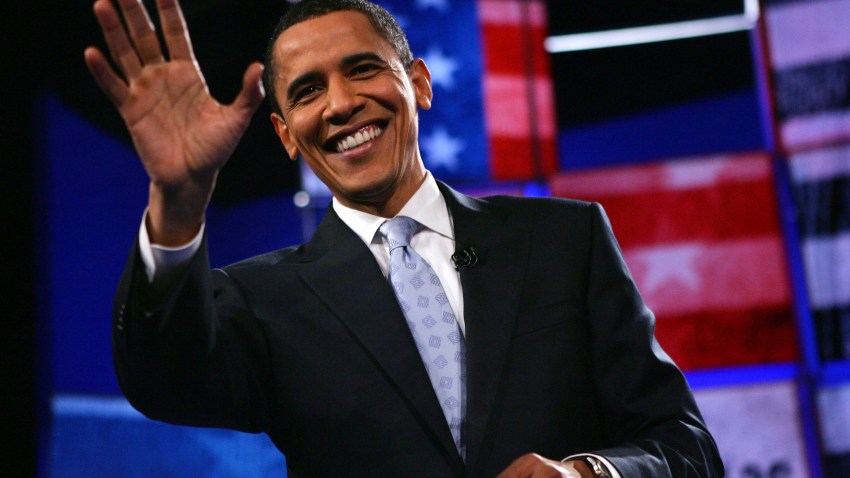 President Barack Obama comes to San Francisco Tuesday night. By the time he leaves the Bay Area on Wednesday, incumbent Senator Barbara Boxer will have a lot more money.
Two fundraisers are planned; one atop San Francisco's tony Nob Hill and one at the Pacific Heights mansion of Gordon Getty. Boxer's campaign war chest could grow by seven figures after the two events.
In fact, the quick fundraising stop could give Boxer enough money to last through November. If Tom Campbell or Chuck Devore beat out Carly Fiorina for the Republican nomination in the June 8 primary, Boxer should have enough money for the general election, University of San Francisco political science professor Corey Cook said.
Fiorina, the well-financed former Hewlit Packard CEO, could draw Obama back -- especially if Meg Whitman wins the Republican gubernatorial primary. Obama could knock out two birds with one stone, campaigning for Boxer and goburnatorial candidate Jerry Brown.
But it's the Senate race that looms large in November -- it's possible that the battle for control of the Senate could be down to one or two seats.
"It's critical for the Democrats to hold California in the senate," Cook said.
Republicans see the Obama visit as a sign of Boxer's weakness.
"This is his second visit to California in less than a month," says Mark Standriff of the California Republican Party. "She's in trouble. Boxer isn't polling above 43% against any of the Republican candidates, and she has a high negative ranking."
All the more reason for a visit from the President, local democrats say.
"The fact that he's coming here makes Democrats feel good," Santa Clara Democratic Chairman Steve Preminger said.