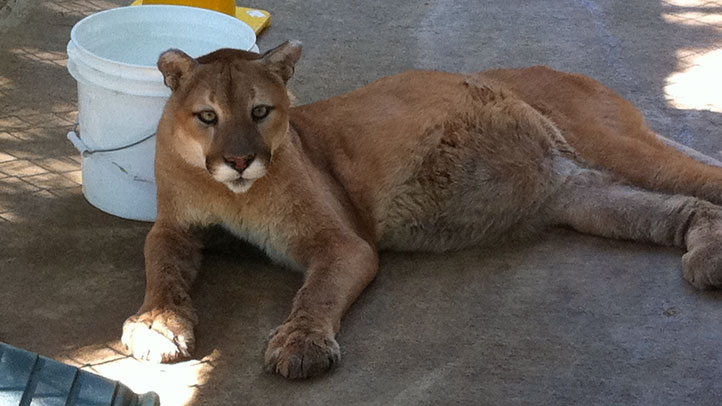 You'd think it was an issue as dead as Arnold Schwarzenegger's marriage.
The mountain lion was hit and killed by a car in Kern County three years ago. Since then, its remains have been stored in a freezer amid bureaucratic wrangling.
On Friday, Gov. Jerry Brown mustered up a helping of sarcasm as he signed SB 769, which clears the way for the big cat to be thawed out, stuffed, and displayed in a Southern California museum.
Noting that the "presumably important" bill got strong legislative support from Republicans and Democrats alike, Brown tossed a barb.
"If only that same energetic bipartisan spirit could be applied to creating clean energy jobs and ending tax laws that send jobs out of state." Brown said.
Brown's irritation with a mountain of bills left by the legislature is showing. His veto and signing messages of late have been laced with comments deriding Republican opposition to his tax and jobs plan.
The mountain lion bill came about because the dead animal couldn't be displayed at a museum in Ridgecrest unless an exception was granted to an initiative voters approved two decades ago to protect mountain lions.
Let us know what you think. Comment below, send us your thoughts via Twitter @PropZero or add your comment to our Facebook page.