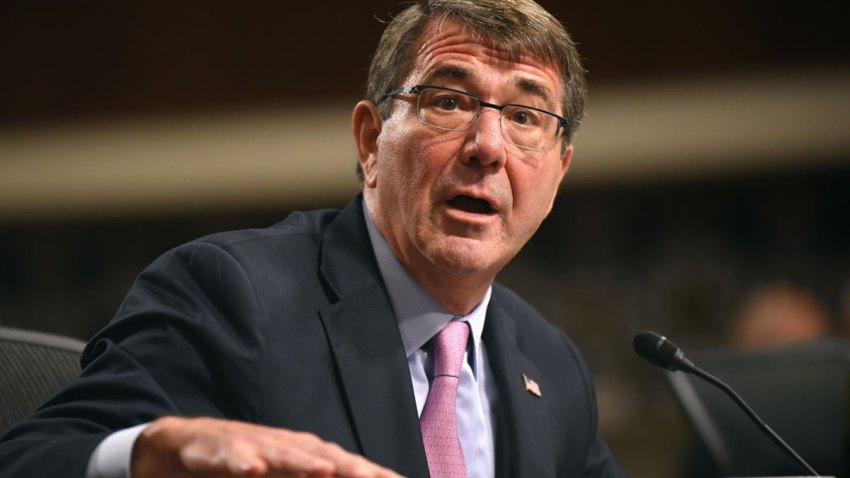 Defense Secretary Ash Carter told congressional lawmakers Tuesday the U.S. will begin "direct action on the ground" against ISIS in Iraq and Syria.
Carter said "we won't hold back" from supporting partners with "strikes from the air or direct action on the ground."
Carter cited the operation with Kurdish forces last week that freed hostages but resulted in the death of Joshua Wheeler, a soldier from Oklahoma. Carter said Tuesday that Wheeler was "killed in combat."
After months of denying that U.S. troops would be in a combat role in Iraq, Carter had acknowledged to NBC News last week that the raid was combat.
Sen. Lindsey Graham, R-South Carolina, said Tuesday that the U.S. effort in Syria is a "half-assed strategy at best."