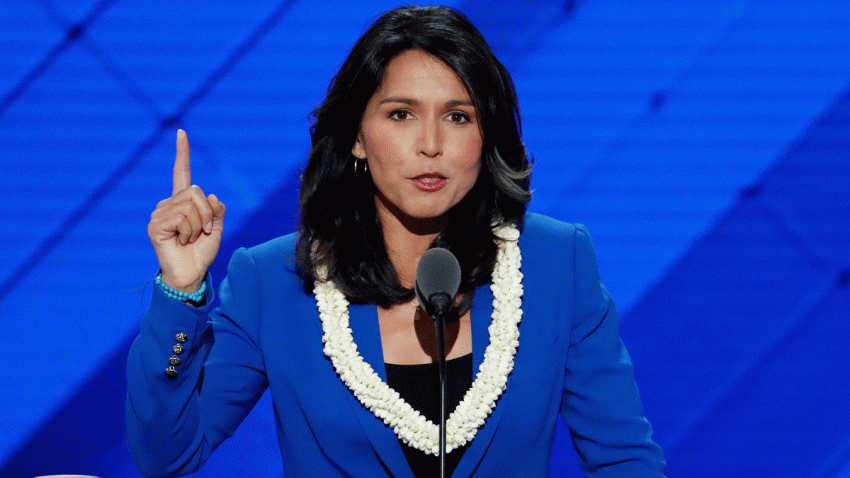 Hawaii Democratic Rep. Tulsi Gabbard characterized her meeting with president-elect Donald Trump on Monday as a "frank and positive" conversation, NBC News reported.
Hawaii was Trump's single worst state (he got only 29 percent of the vote).
Gabbard, who has often challenged President Barack Obama on national security and supported Bernie Sanders' presidential candidacy, said she discussed Syria and other foreign policy issues with Trump.
Gabbard, a member of the House Armed Services Committee, also said she and Trump discussed legislation that she is pushing that would end what she described as "our country's illegal war to overthrow the Syrian government."
Sanders embraced Gabbard and she became an effective surrogate for his campaign, appearing in a Sanders ad that featured her surfing and discussing the cost of war.