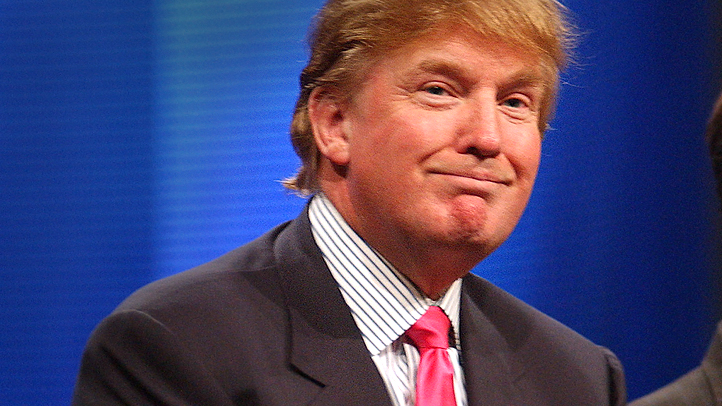 The war of words between Donald Trump and Rosie O'Donnell is back on.
While things had cooled between the two celebrities in recent months, it appears the two are back at odds with each other, engaging in a Twitter fight on Wednesday afternoon.
VIEW THE PHOTOS: Oprah! Ellen! Regis! TV's Favorite Talk Show Hosts
Donald Tweeted, "Same last name, same bad ratings- @lawrence and @rosie," and linked to a YouTube clip of himself ranting about how both Lawrence O'Donnell and Rosie O'Donnell's talk shows were not doing well.
In the YouTube clip, Donald called Rosie's show, "a complete and total disaster."
VIEW THE PHOTOS: Keepin' It Real With TV's Hottest Reality Stars!
Rosie quickly replied, Tweeting back, "how many billionaires sell ties and have crappy non reality shows - none - go back to selling snake oil - #bankruptmuch?"
Donald later took aim at Rosie's new engagement to businesswoman Michelle Rounds.
"I feel sorry for Rosie 's new partner in love whose parents are devastated at the thought of their daughter being with @Rosie--a true loser," he wrote.
VIEW THE PHOTOS: Donald Trump: The Man, The Money… The Hair!
"wow u r an a**… in every way," Rosie wrote, linking to a Time magazine special on the "Top 10 Donald Trump Failures."
This isn't the first time the two have sparred, but it was the first time this year they made headlines for attacking each other.
VIEW THE PHOTOS: TV Host & More: It's Rosie O'Donnell
Back in February, Rosie said Donald came across as "likable" during an appearance on "The Oprah Winfrey Show."
Then, in October, Donald said he was hoping Rosie's show would be a success, especially for Oprah's sake.
"I felt badly that her ratings were so bad," Donald told Access Hollywood in October, shortly after the premiere of "The Rosie Show." "Actually, I would like to see her be successful because everything Oprah does, ultimately, is successful, so I think Rosie will be successful."
Copyright 2011 by NBC Universal, Inc. All rights reserved.
This material may not be published, broadcast, rewritten or redistributed.
Related Content from AccessHollywood.com:
PLAY IT NOW: Donald Trump On Debt Crisis: It's A 'Total Mess' & 'Absolute Disaster'
PLAY IT NOW: Access Extended: Rosie O'Donnell - Will The Kids Be On Her New OWN Show?
More from Access: [ Donald Trump Rosie O'Donnell Oprah Winfrey ]
Copyright NBCAH - Access Hollywood