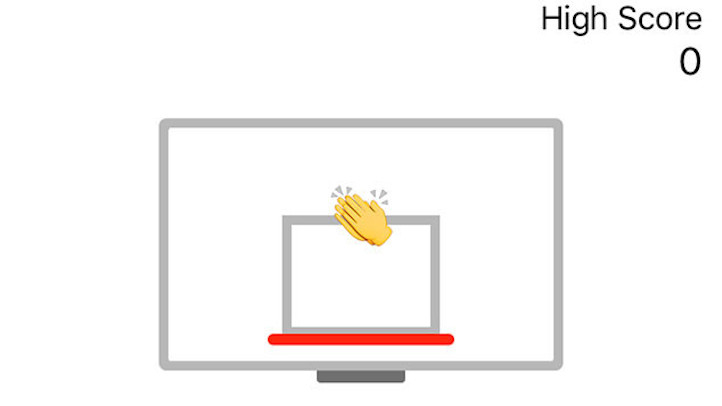 Can't get enough March Madness?
Time for a little Messenger Madness.
Facebook Messenger has a hidden basketball game within the messaging app, and it's totally addictive. This isn't your mom's Farmville or Candy Crush, folks.
Here's how to play the mini basketball game in Facebook Messenger:
First, make sure your app is up-to-date, then send a basketball emoji via Messenger to one of your friends.
Tap the basketball emoji, and you'll launch the game.
Yes, it's that easy. Now you can shoot some hoops without breaking a sweat.
Using your finger, swipe to shoot the basketball into the hoop.
When you score, celebratory emojis pop up, like a smiley face or a thumbs up. When you miss, you get sad faces. The game gets more challenging after you break 10 points, and the basket begins moving from side to side as you shoot.
At 20 points, it speeds up. At 30 points, we're assuming your boss gets mad that you keep playing games on your phone during meetings. We're not sure though, we didn't get that far!
PHOTOS: 20 Biggest Celebs on Facebook
CLICK: Don't Like the New Facebook Reaction Emojis? Here's How to Make Your Own
Copyright E! Online