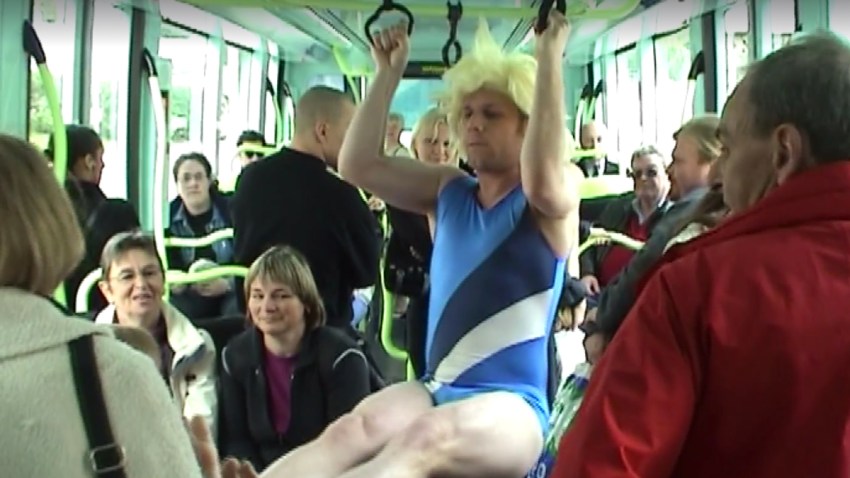 One Frenchman is proving you don't need fancy equipment to hone Olympic skills.
French comedian Rémi Gaillard has taken the Olympics to the streets of France, posting videos of himself jumping construction barrier hurdles, pole vaulting into bushes and throwing discus on a median strip. He even has his own cheering section.
The Associated Press reported Gaillard's first "homemade Olympics" video racked up nearly 2 million views on Facebook within one hour of posting and the video was shared nearly 33,000 times in that span. Some 11 hours later, it was up to nearly 190,000 shares and over 15 million views.
A second video posted Saturday showing Gaillard performing "Olympic gymnastics" using tram armrests as his rings and high bar and building railings as his balance beam now has 77 million views.
The videos have also become a trending moment on Twitter.
Gaillard might not come away with any gold medals but he's certainly won laughs from people around the world.